While there are many cases available for the Samsung Galaxy Fold 4, these five stand out for their combination of protective features, design aesthetics, and additional functionalities. Whether you need a case that doubles as a wallet, one that provides high-grade protection, one that offers style and flair, or one that comes with an S Pen, there's something for everyone. Always consider your specific needs and preferences when choosing the perfect case for your Galaxy Fold 4.
Remember, a case does more than just protect your device; it adds to your style, reflects your personality, and can offer added functionalities that enhance your user experience. Choose wisely and let your case be a practical yet stylish companion to your Samsung Galaxy Fold 4.
While most of these cases offer some level of protection, they may not completely safeguard your device from all types of damage. It's always best to handle your Galaxy Fold 4, or any device, with care to prolong its lifespan and keep it in optimal condition.
In the ever-evolving world of smartphones, the Samsung Galaxy Fold 4 represents a leap into the future of mobile technology. With the right case, you can protect this investment, ensuring that it continues to serve you well for years to come.
Here are the top 5 best cases to consider for your Samsung Galaxy Fold 4 to keep it safe while maintaining its aesthetic appeal.
Samsung Galaxy Z Fold 4 Standing Cover with S Pen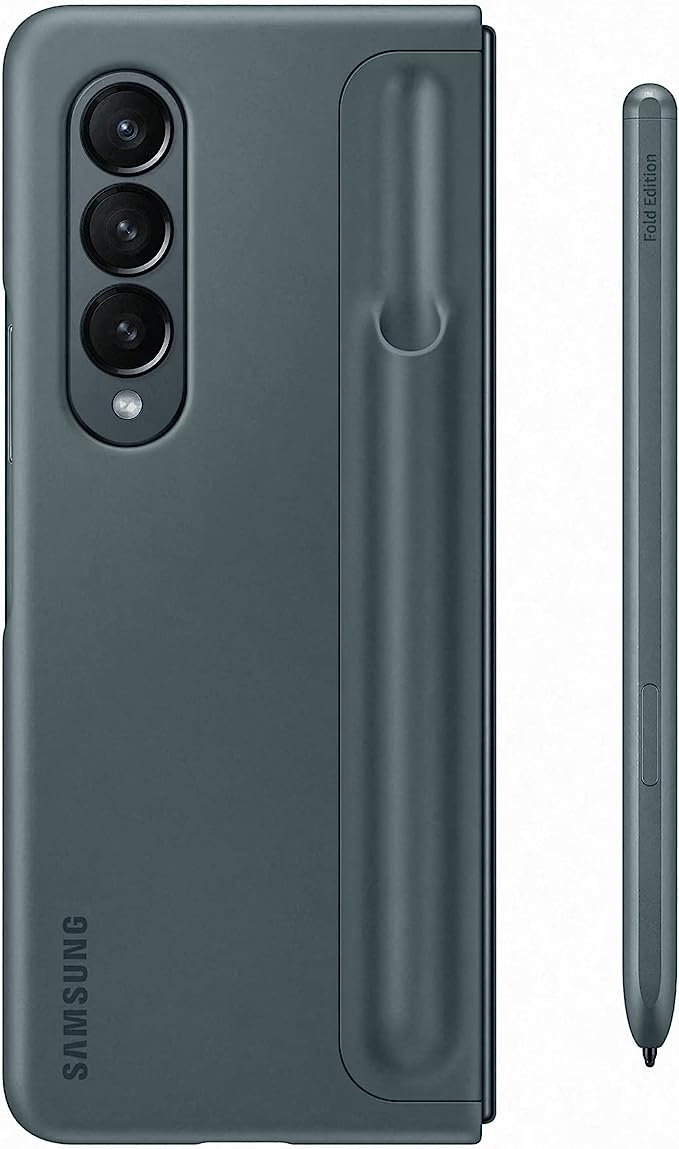 The Samsung Galaxy Z Fold 4 Standing Cover with S Pen stands out as the best overall case for this device. The case's design incorporates an S Pen holder, solving the problem of the lack of a built-in slot on the device. The case includes the S Pen itself, offering added value to the package. In addition, the case is made with recycled materials, contributing to the sustainability cause.
A unique feature is the kickstand that can be attached to the case, allowing users to prop their devices for a more comfortable viewing experience. However, it's worth noting that the kickstand and pen holder cannot be used simultaneously. The case is available in three color options – Black, Sand, and Gray/Green.
Speck Presidio Perfect Clear Fold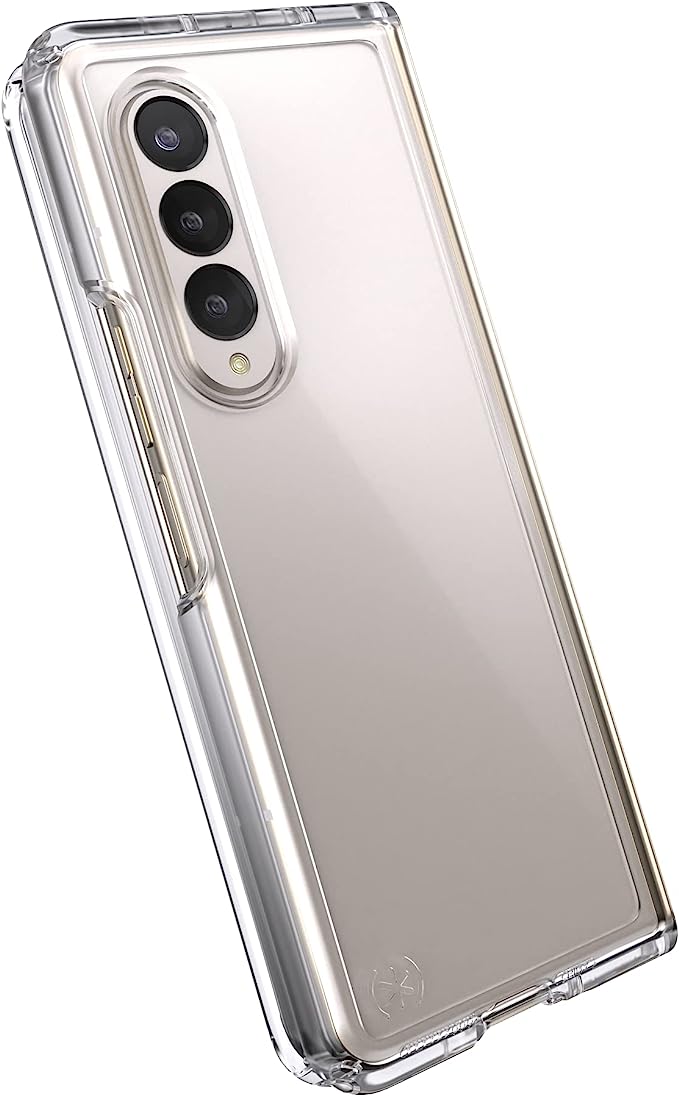 For those who prioritize protection, the Speck Presidio Perfect Clear Fold case is the top choice. It offers 13-foot drop protection and supports wireless charging. Its clear design allows the beauty of the Galaxy Z Fold 4 to shine through, and it's treated with a coating that resists yellowing and discoloration over time.
Moreover, this case features a Microban antimicrobial treatment promising a 99% reduction in bacteria on its surface. The only downside is that it adds a bit of bulk to the phone.
Shieid Samsung Z Fold 4 Wallet Case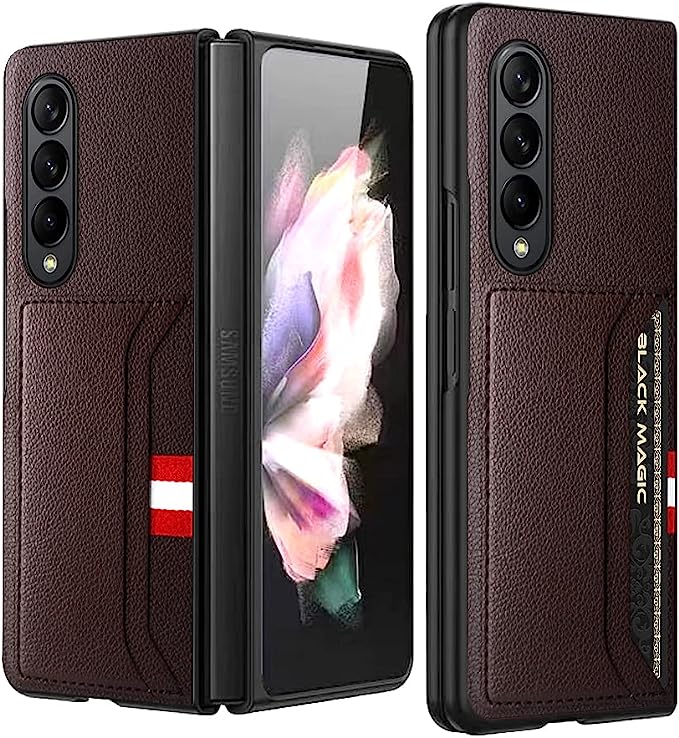 If the value for money is a primary concern, the Shieid Samsung Z Fold 4 Wallet Case offers a combination of practicality and affordability. It doubles as a wallet, with slots for credit cards, making it perfect for users who prefer to minimize what they carry around.
Available in six different colors, it allows users to personalize their phone cases to their liking. However, it's worth noting that this case doesn't offer extensive drop protection compared to other options.
i-Blason Cosmo Series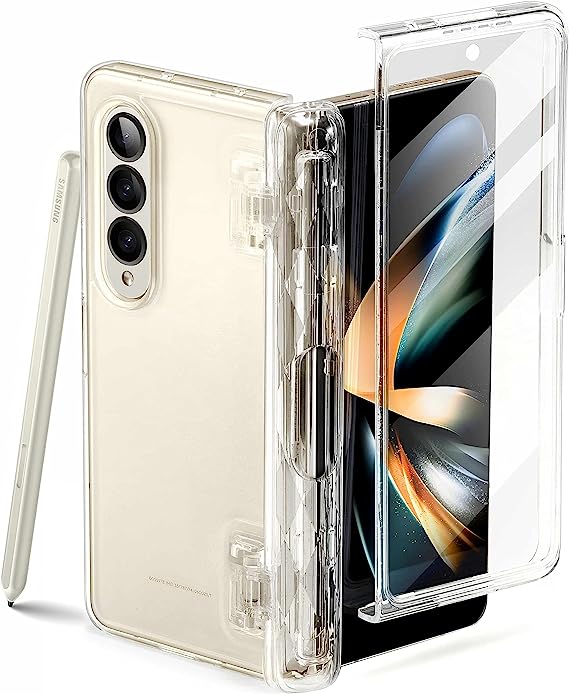 For fashion-forward users, the i-Blason Cosmo Series offers a stylish design without compromising on utility. It comes with a built-in slot for the S Pen, and its design options include Marble, Ocean, and Ameth themes. However, it's one of the pricier options on this list.
OtterBox Symmetry Flex Series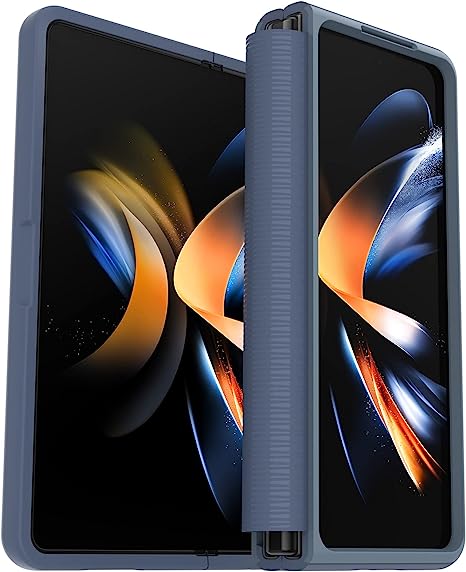 OtterBox, a brand known for its robust and protective cases, offers the Symmetry Flex Series case as the best slim case for the Galaxy Z Fold 4. Despite its lightweight and slim design, this case doesn't compromise on protection.
OtterBox's Symmetry Series Flex combines a sleek aesthetic with proven safeguarding technology. This slender case enhances the look of your phone without compromising on safety. It's designed to protect your phone's hinge, and raised bezels keep the screen and camera safe from direct contact with surfaces.
Innovative features of the case provide robust defense against potential damage, particularly to the phone's hinge. With this case, your device's features function smoothly, and the folding mechanism is securely shielded.
Though it is a bit pricier than other options, the Symmetry Series Flex case lets you enjoy OtterBox's protective designs while still allowing for wireless charging of your device.