Are you looking for something to do when you are bored? Do you want a new, fun way to pass the time? If so, this blog post is perfect for you! I will be reviewing my favorite new idle RPG games that were released recently.
Idle RPG games capture the hearts of both casual and hardcore RPG fans. These all have different gameplay and storylines but they all offer an enjoyable experience. There is bound to be one here that tickles your fancy. Let's get started!
12 Best Android (AFK) Idle RPG Games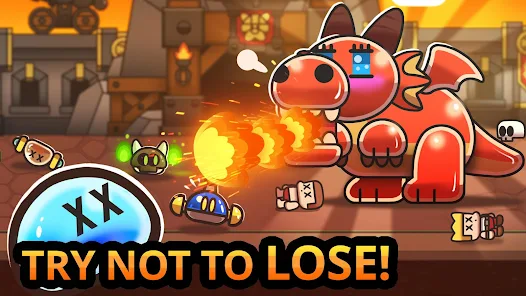 The Legend of Slime: Idle RPG is a game that combines role-playing, action, and online elements. In this game, you'll have access to lots of weapons and items to improve your defenses.
The auto-battle system makes it easy to earn coins that will allow you to improve your slime's attack, blood, and recovery. You'll be able to enjoy RPG adventure battles where you can defeat humans, raid human villages, and loot wagons full of gold. You can also mine rocks to find valuable treasures.
As you progress through the game, you can level up your monsters and slimes and merge and customize your hero slime. Boost your slimes' power with swords, armor, and weapons to gain advantages in battle.
You can set up your lineup of heroes and they'll automatically fight for you. You can even get rewards when you're offline. You'll have endless fun collecting and summoning monster companions to help you beat the boss. With endless levels and PvP battles, this is a game that you don't want to miss if you're a fan of idle clicker and role-playing games.
AFK Arena is an epic adventure full of heroes, tales, and exciting challenges. Players will form a team of heroes from 6 factions and compete in endless adventure, fighting against others in arenas and tournaments for glory. With beautiful graphics and mesmerizing storytelling,
In AFK Arena, you progress through a campaign of challenges that increase in difficulty as you go. You'll need to race against time to make it to the end of the King's Tower, delve deep into the Labyrinth for valuable relics, and battle other players in the PVP Arena. With so many things to do, there's always something exciting happening in AFK Arena!
Masketeers is challenging, yet refreshing. The game introduces Masketeer, heroes empowered by mysterious masks. They take a stand against the inner demons of society behind the masks. Discover rare items and gain bonuses, adjust the hero based on your strategy, unleash unique attacks and gain allies throughout the game. The RPG will most likely hook you in, whether you count the gameplay or the actual themes.
Masketeers's features:
Be Adorned With Power – Mask is the identity of a character who is also called Masketeer. A character can be equipped with masks and runes of various bonuses and rarity. Players can collect and use them according to your battle strategies.
Master The Orbs – The gameplay features an orb-matching system where you can chain them to unleash each Masketeer's various unique attacks. It is necessary to use them wisely along with other special orbs to enhance your team's strengths against the Wraiths.
Grow and Transcend – Via continuous battling or idle play, players will complete above challenges and reach higher levels then transcend to become even more powerful. You can explore talents, skills and strategies that allow the Masketeers to shine at their fullest potential.
Fortune Favors The Bold – A Masketeer has his own companion, be it guardians, wisps, charms, or fortune creatures. They will bring luck and timely help to the heroes.
Tips:
Combine orbs of the same type – Since newly generated orbs appear at the end of the orb line, you will have to make sure similar orbs are placed near each other in order to deal max damage to enemies.
Time your ultimate – The ultimate gauge fills up when you active orbs. The ultimate should be activated in the boss round to defeat the wraith boss in a limit time.
Equip runes – Runes can be equipped to a character to boost his status. They can be obtained wooden chests which is freely available every 8 hours.
Daily Deals and Wooden Chests – You should open free chests and check the daily deals to find free masks and runes. You can watch video ads to get one mask for free as well.
Gear for Heroes: Medieval Idle Craft is a bit different type of game. Gear for Heroes is a medieval idle-clicker, resource managing game where you play as the governor of an empire.
Your goal is to grow and defend your fledgling kingdom by making weapons for its army. You will construct new buildings, create powerful items and improve those that are already there in order to become the strongest player in the realm!
Summon your heroes and power them up through idle gameplay in Idle Summoner: Grand Battle! With four major classes to choose from, you can create the perfect lineup to take on whatever challenges lie ahead.
Idle Summoner: Grand Battle allows players to summon any ancient ruler or a character and to get him as a member of their team. Additional options include the ability to collect weapons and also to fight various monsters and creatures.
Take on quests and earn rewards in real-time, or delve into dangerous dungeons for even more loot! Strengthen your heroes by upgrading their weapons and armor, and set off on an adventure that's just your style!
This is an Idle RPG game where you are constantly fighting: your hero fights and levels up day and night, even when you are offline. There's also no limit to the enemies you can fight against; try engaging bosses for prizes or aim for a high league in the Tower.
If fantasy battles aren't your thing, take on hundreds of other players in the Arena. Pets and mercenaries offer helpful abilities – see how high you can make it in the Maze. Best of all, there's no need to worry about your hero – they'll do all the fighting for you while you watch!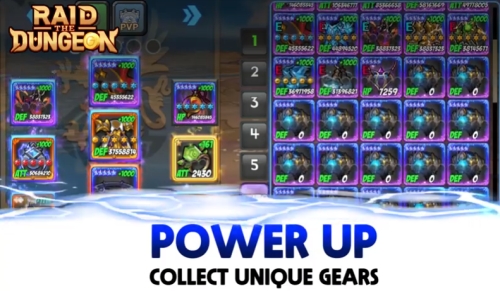 Raid the Dungeon is a feature-rich idle RPG. Players can battle their ways through the dungeons and power up heroes by collecting epic weapons, armor, and gear.
The game has every feature gamers want in an auto-play game. There are lots of stuff to do daily, lots of enhancements with equipment and items.
Zombieland: Double Tapper will place you in the post-apocalyptic world where zombies live. Your mission is to navigate across the United States, visit some popular destinations and kill as many zombies as possible. Additional features include a buddy system, double-tap, and many others.
Ode to Heroes is an idle RPG similar to Idle Heroes. In this game, heroes come from ancient China. You will spot many famous names such as Guan Yu, Zhuge Liang.
There are over 200 heroes from different factions, mastering hundreds of unique skills and divided into high damage, healing, and controlling heroes.
It is an idle RPG with a similar name to AFK Arena but with a pixel-art style. It is idle but fun to play when one sees his/her numbers growing. It is a game full of skulls, monsters, gold, and boss fights. Every time you become stronger, monsters will also grow and become more dangerous.
Metal Slug is a popular action title. Its developer, ekkorr, develops a spin-off of the series. Metal Slug Infinity is a clicker RPG with familiar graphics.
You can level up your team and enjoy limitless growth and challenges, upgrade and grow exponentially with buffs and teleportation systems.
Dungeon & Alchemist is a pixel art idle RPG. As you play, you'll fight your way through hordes of enemies and explore a world full of secrets. The game's unique features include pre-loaded dungeons to provide players with more variety than in other RPGs and the ability to kill any monster for either gold or valuable ingredients that can be used by alchemists to create potions and spells.