Nox App Player is a free Android emulator for Windows and Mac OS X. You can play any game or run any app on your computer with Nox! It's also free to use – no ads, malware and other annoyances.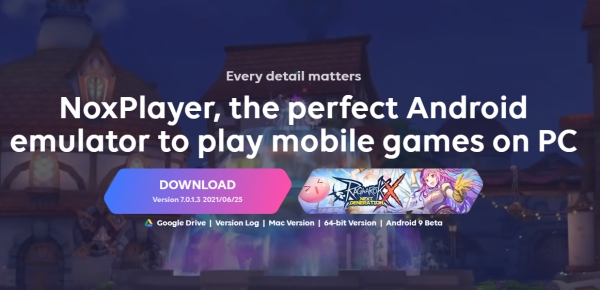 Nox App Player is the ultimate Android emulator that enables you to experience mobile games from your computer powered by any OSes. It supports both ARM-based processors as well as Intel x86 architecture, which means it's compatible with all computers running on Windows Vista or later AND macOS High Sierra. As long as there's a browser available, NOX app player can be installed – what could possibly go wrong?
With its new Proxy feature you can even bypass region restrictions imposed by some games and apps. All this makes the perfect companion if you want to continue playing Clash of Clans in peace after work hours without having an iPhone yourself or miss Live Streaming PUBG Mobile matches because of lack of access at home!
It even offers support for Google Play Store so any of your favorite apps are just one click away! You never have to worry about not getting updates because they will automatically come through in most cases – freeing up space on your phone by letting you download them when necessary without having an internet connection at the time.
Is NOX player a virus?
Many think of NOX as a virus. We want to assure you that it is not! There are many false warnings on the internet because Nox App Player is free and often downloaded outside of Google Play Store.
But, NOX App Player does NOT contain any malware or adware – we've checked it with VirusTotal ourselves! It's 100% safe when downloading from our site which can be found in this article: https://www.bignox.com.
We also urge people to only download apps outside of the app store if they know for sure what developers they're downloading them from. And even then, always keep your antivirus and firewall software up-to-date just in case something goes wrong while installing an app.