Tower defense games are a subgenre of real-time strategy video games where the goal is to defend a player's territory or possessions by inhibiting the progress of an opponent. Often, towers are placed on or along their path of attack in order to shoot at them, slowing or otherwise destroying enemy units as they pass. This genre is very popular and works especially well on Android smartphones.
If you're a fan of tower defense games, there are plenty of great ones to choose from on Android. Whether you're looking for something that's simple and easy to get into, or something with more complex gameplay and intense battles, there's definitely a game out there for you. Here are some of the best Android tower defense games available right now.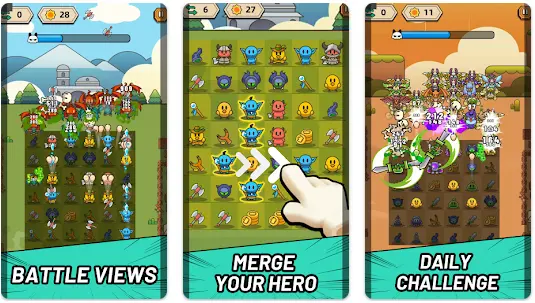 Slime Legion is a game where you match 3 of the same monsters to defend your castle. Unfortunately, some mean heroes have come to your forest to cause trouble. Your goal is to become a brave devil and protect your forest by merging your monsters and creating the best lineup to defend your castle.
The game is addictive and has a good mix of tower defense and strategy gameplay. You can also choose from different skills to make your monsters even stronger. As you play, you'll have fun watching your monsters evolve into stronger and more powerful soldiers.
The Art of Strategy is a war game combining real-time strategy and defense elements. It is a tower defense game that takes place in the distant past where you must defend yourself and your allies by attacking enemy legions.
It's a lighthearted button tap, in which you'll touch on the troops and upgrades to dispatch to the field as well as the tactics you want to use to gain an advantage during combat.
Because the game is spent most of the time sitting and watching, it's a snooze-fest, and the rapacious monetization doesn't help.
The Good
Simple gameplay
Addictive at first
Idle gameplay which make it good to play on emulator to waste time.
The Bad
Greedy monetization. There are many random force ads appears after a certain event.
Repetitive game play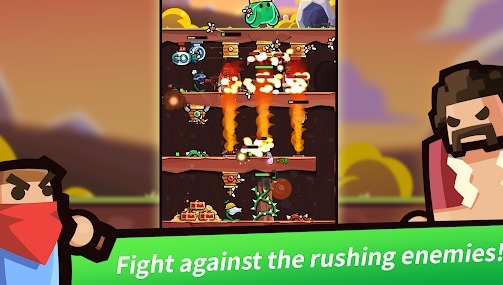 Trap Master: Merge Defense is a tower defense game. You will set traps and weapons inside of side-scrolling dungeon to keep monsters from getting your treasure.
While this game is fun, it's made so that you have to buy things. If you don't buy something, it doesn't work. So if you want a tower defense game that doesn't respect your time, this is the one for you.
Villains are trying to steal your treasure! Set up traps to keep them out.
Features:
Let villain steal your treasure will make you lose the game. Set up traps and use them to hurt people. If someone gets stuck, then you can make their life terrible by using things like flamethrowers.
Strategically select skills from different categories to increase your chance of winning. Strategically set up traps in order to clear the stage more easily.
Combine the same traps to make stronger ones. With the right combinations, you can defeat a villain.
You must stop the villains from stealing the jewels! If they get away, you will lose. You can only beat them if you don't let them escape with the jewels!
This exciting game requires the player to create a team of animals and wizards to protect themselves against lurking enemies. If the monsters reach 33 in number, then you have no chance against them. To prevent them from getting to that number, you're required to summon your best forces of animals and wizards. You earn a reward after completing 100 stages.
This is a game where you can create your team of animals and wizards. You fight in battles to stop the monsters before they get to 33. You can play single, co-op, or duel modes. In this game, animals and monsters are randomly created by chance. There are many different possibilities in this game!
Single Mode: clear over 100 stages and you'll receive rewards.
Duel Mode (1v1 PvP): Strategy is important in this mode. Pick your team of animals and challenge players from all over the world to duels for your victory!
Co-op Mode: You can work together with friends to play against hordes of monsters, beat the highest score, and stop them.
Animal Characters: You can collect over 50 different animals. Train them to get stronger.
Wizards: Train your wizards to learn new skills.
Simple Controls: Summon, fuse and upgrade your monsters with just one finger!
Base defense games are a lot of fun, and Rush Royale takes them to the next level! Instead of towers, you must defend your castle with mighty warriors and wizards. Your heroes are your last and best hope against a rush of enemies. They will rain arrows and magic missiles in a valiant struggle at horde defense!
It's a unique combination of a turret defense and a collectible card game. Just like random dice rolls decide the fate of battling armies, here you must depend on Lady Luck to win and prevail! Assemble a deck of most powerful tower defense heroes to increase your chances of success!
In the game Rush Royale, towers are replaced by mighty warriors and wizards in order to create a more competitive atmosphere. Players must complete the castle defense in order to win the game. This requires strategic planning and resource management in order to be successful. The game is fast-paced and features cute graphics, making it enjoyable for all ages.
Tower Defense is a classic, but this game takes it to another level. The strategy game comes with different maps and unique square tiles – most of the stuff is random, so pretty much every level has a high degree of authenticity.
You're a champion Duelist? Prove it! In Duels, you'll have to take on the best of opponents in fair real-time battles. You can go head to head against others online or offline with computer generated foes as well – whichever suits your fancy. If that's not enough for you, climb up Elo ranks and become number one at tower defense playing!
Progress on Leaderboards! Reach higher waves and score more damage than anyone else in your skill level. As you progress, the games get tougher but also become increasingly rewarding with new maps to explore weekly or daily.
This map is constantly evolving, and you never know what's coming up next. You can find out sooner than anyone else with the game's newest updates! They're frequently adding new features to the world of TD:TRK so make sure to keep checking back for a fresh experience.
There are endless maps and never-ending zombie combinations, so every time the gameplay will be unique! With up to 16x wave speedup, unlocking new towers can help keep things interesting for a long while before getting too easy. To stay in touch with other players across the world or just compare their strategy games, there's even comparative playback that shows how others did it without needing any tutorial on what they're doing wrong (or right)! Unlimited variations provide original gameplay every time; AMazing TD has got you covered when it comes to protecting your home from these relentless undead monsters!
Engage in hours of fun gameplay with this hit action-strategy adventure game. In Plants vs. Zombies 2, you must meet, greet, and defeat legions of hilarious zombies from the dawn of time to the end of days. Amass an army of amazing plants, supercharge them with Plant Food, and devise the ultimate plan to protect your brain. With hundreds of plants and zombies to collect, there is never a dull moment.
The game features a variety of different plant types, each with its own strengths and abilities. Players can earn Seed Packets as they play, which can be used to upgrade their plants. Additionally, the game features Arena mode, where players can compete against each other for the highest score.