Basketball is one of the most popular sports in the world, esp. in the USA. We found some really good new basketball games on Android that we would like to share.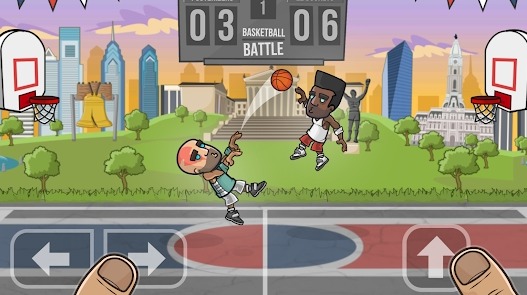 Although it may not be the most visually impressive game on the market, Basketball Battle is an addictive and exciting arcade-style basketball game that is perfect for anyone who enjoys competition. The game features two players on one court, with the goal being to outscore the opponent before time runs out.
The controls are easy to learn and master, making it accessible for players of all skill levels. One of the best aspects of the game is its competitive element. Players can travel the country competing in tournaments, with over 100 unique basketball courts to choose from.
Additionally, online live events provide an opportunity for players to test their skills against others from around the world.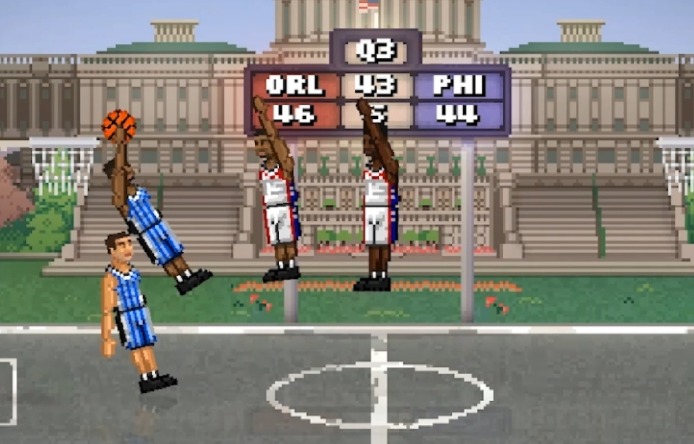 Bouncy Basketball is a one-button, 2D physics-based, pixel art basketball game that will have you sweating for hours. The controls are easy to learn but difficult to master and the gameplay is addictive. You can choose to play 1, 2, 3 or 4 quarters with a duration of 30, 60, or 90 seconds each.
There are 30 teams to unlock and play with, each with its own unique players. You can also customize the teams to your liking. The graphics are retro and the sound effects are realistic. Whether you're a casual player or a hardcore athlete, you'll find yourself coming back for more.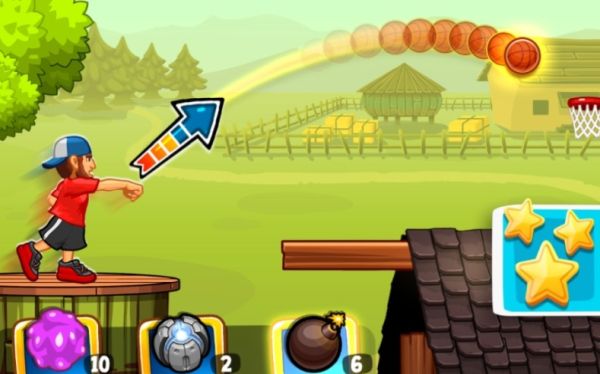 Dude Perfect 2 is the sequel to the popular sports accuracy game, and it features all new challenges, stunning graphics, and Leaderboards so you can compare your progress with friends and family. In the game, you'll take on the role of one of the five best friends, and you'll have to complete a variety of Trick Shots in order to progress.
The game is set up like a real-life television show, complete with an intro sequence and a dramatic soundtrack. You'll need to use a variety of objects in order to complete each trick shot, and you'll have to be very precise in order to get a high score. The leaderboards are reset every week, so you'll always have something to strive for.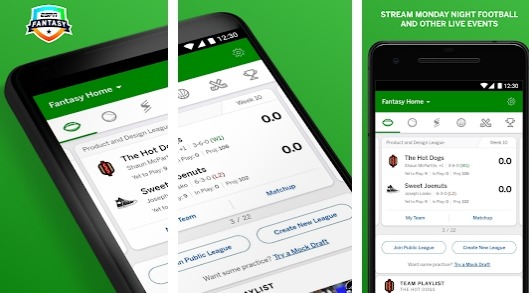 ESPN Fantasy Sports is back for another season and better than ever. You can create a fantasy football, basketball, baseball, or hockey league to play with friends or join an existing league to compete against other fans. The ESPN games are completely free to play and you can customize the rules to your liking. You can sign up, draft your fantasy team, edit your lineup, add players, and make trades.
Here's what you can expect: live, real-time matchup and pro game scoring, the ability to predict the winners from sports' biggest matchups each day in Streak for a chance to win cash prizes and bragging rights, customization of your teams with hundreds of exclusive, free team logos, and alerts for the latest videos and news for the players on your roster as news breaks.
Recently, 2K and Cat Daddy released their latest offering, which is the My NBA 2K20. This is one of the most sought after mobile games today due to the fun and excitement it offers.
Take classic 2K action on the go with NBA 2K20 for mobile, featuring 5 new NBA Stories, a new MyCAREER storyline, and an all-new Run The Streets mode! From 5-on-5 basketball with current or all-time great NBA teams to streetball in Blacktop, NBA 2K20 is filled with a variety of game modes for all players.
NBA 2K20 Tips
Playing this is not as easy as it requires skills and knowledge. If you are new to this game, you don't have to worry because My NBA 2K20 tips and tricks are here to help. So, let's get started.
Finish Daily Missions/Tasks
In NBA2K20, the daily tasks are now rewarding as well as very useful compared to before. Completing daily tasks will help you progress a little bit faster. So, don't forget to look into these tasks every day.
It is also important to log in every day to avail of those logs in rewards. Although you do not have time to play, at least when you log in, you can keep the rewards coming.
Change the Deck and Lineup Continually
Make sure always to check your card decks and starting line-up for all the other game modes in this game. Being clever on picking the appropriate cards provide a great chance of winning the games. You don't have to utilize the powerful cards. You only need to masterfully control the power of the deck to give you an edge regardless of the game mode you are playing.
Ensure Players are in the Right Place
This is a simple trick but essential as it can assist you a lot in every game mode you play. When your players are in the right place, this gives you a bonus that makes them more powerful and stronger as well as improved the possibilities of winning the game.
Rare decks are better, however in some cases, putting a unique deck in a wrong position can ruin the game. Therefore, ensure to know what the best card available in your hand and ensure to position them in the right place.
Concentrate on Making Professional Players
It is hard to make professional players. However, it is vital because it can take existing players to a higher level. To make a professional, you will have to have two the same card with the utmost level. Merge these cards, coming up with a new layer with unparalleled statistics.
This is expensive and takes more of your tome. But, it is the last resort to get the upper hand when you have more playtime and already tough deck built.
Train Your Players
It is vital to train your players most often to boost their statistics and improve the chance of winning the game.
Master Every Game Mode
My NBA 2K20 has many games modes available such as:
Quick Game – This is considered the basic and fastest mode to play.  You choose the plays which go in every quarter; it depends on a number of specific statistics. To increase the chance of winning, ensure to use the best players first and the second-worst. If you follow this technique, you will end up winning the fight.
2 on 2 – This is the hardest to master. It is also the most tiring and consuming mode to create a deck as it needs 25 decks. However, it is exciting and loved by many players. To maximize the mode, make sure to talk with other players during break time, plan, and strategize your moves.
Champions – It is the most complex mode that needs commitment and makes sure you are also active for the whole time to have a higher chance of winning the game. There are bonuses and boosts that you can use and unlock before starting. Finish the mission to unlock bonuses and ensure to use current tests and challenges to qualify for the massive boosts.
Join a Powerful Team to Reap the Perks
Teams are the social factors of this game. These are alliances or clans. If you are a member of any team, aside from communicating with other players and invite them to 2 on 2 matches, you can also send as well as received gifts. You can also take benefit of the team advantages which enhance your game.