There's no doubt that the Diablo series of video games is a classic. If you're looking for a similar experience on your Android device, check out these awesome Diablo-like games! Whether you're looking for intense action and adventure, or just want to blast through hordes of enemies, these games will keep you entertained for hours on end.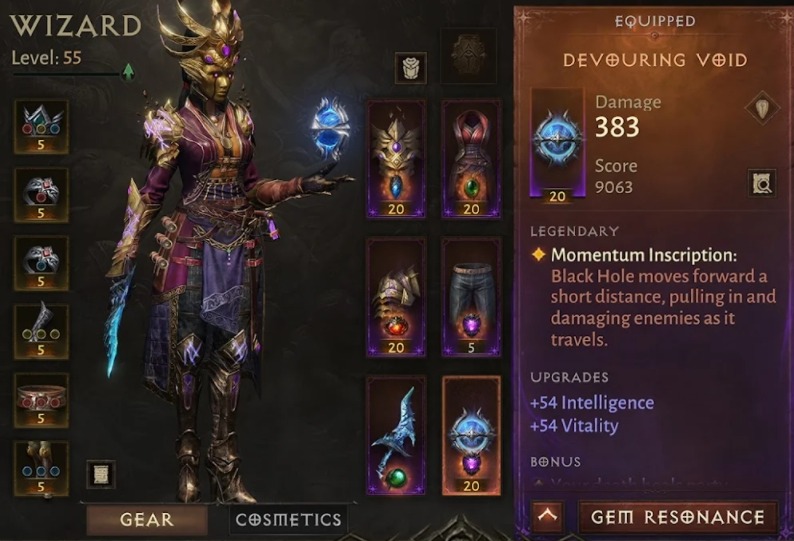 Diablo Immortal is a brand-new game in Blizzard Entertainment's genre-defining action role-playing game series set between the events of Diablo II: Lord of Destruction and Diablo III. You can explore the dark world of Sanctuary like never before, now as an online multiplayer role-playing game where angels and demons fight for control over the human realm.
Fans of Diablo and new players alike will embark on an unforgettable journey to discover dark temples, strategize with guildmates, and vanquish hordes of demonical enemies in search of legendary loot. With a dynamic event system that promises never-before-seen content, Diablo Immortal will keep you coming back for more.
Diablo Immortal provides an unrivaled MMORPG gaming experience that translates the best PC mechanics into snappy, intuitive controls on your mobile device. Whether you're on a raid or fighting hordes of demons solo, you will always feel in control. Directional controls make it easy to move heroes around the world, and activating a skill is as easy as holding a thumb down on a skill to aim, then releasing it to unleash hell on your foes. The result is an immersive, thrilling experience that will keep you coming back for more.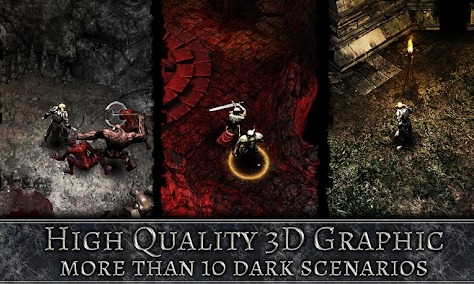 Anima is a videogame that was inspired by Diablo. It was made with passion by RPG lovers for RPG lovers. What sets Anima apart from other mobile ARPGs is its high degree of customization options for players to tailor their experience, as well as its charming classic style graphics.
Players can choose to follow the main storyline or simply go off on their own, fighting enemies and looting treasures along the way. The game also features an offline single-player campaign mode with infinite difficulty levels to keep things interesting.
You'll face fast-paced combat, stunning special effects, and encounters with demonic creatures in over 40 different levels. If you're looking for a challenge, you can try your hand at the 10 different difficulty levels or explore the 10+ secret unique levels. And don't forget the exciting boss fights! With high-quality mobile graphics, a suggestive dark fantasy environment and a pulse-pounding soundtrack, Anima is sure to keep you entertained for hours on end.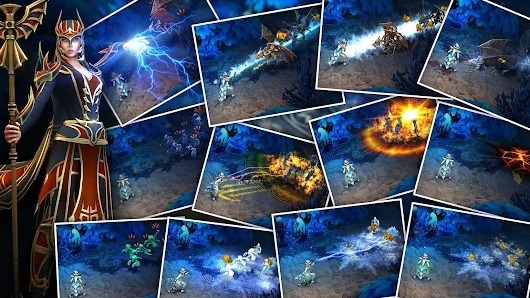 Eternium is a well-made Action RPG that reminds people of the great classics. It is unique because it has controls that are easy to use – "tap to move" and "swipe to cast". It also has a player-friendly philosophy where people never have to pay to win.
Except a couple of online-only features, the game can also be played offline after the content download completes. Drawing signs to cast spells is easy and rewarding. The tap-to-move control is more natural and relaxing than thumbsticks, and it's also truer to the vintage point-and-click ARPG experience. The graphics are pleasingly retro but still pack in a lot of detail, and the soundtrack is excellent.
PvE is where this game shines. The storyline is interesting and well written, the side-quests are numerous and offer good rewards, and the dungeons are challenging but not impossible. The boss battles are particularly well designed, requiring both skill and strategy to defeat. There is also a good variety of enemies, each with their own strengths and weaknesses.
Players progress from common to rare, epic, and legendary gear, finding gemstones that fit in your armor's sockets along the way. You can craft socketed rings and amulets, and fuse three of them into a higher quality one. There are also plenty of offensive abilities to unleash, such as Whirlwind, Shockwave, Arc Lightning, or Blizzard. Alternatively, you can control the enemy crowd with Frost Nova, Vortex, Silence, or sneak and assassinate with Smokescreen, Traps, and Snipe.
Each hero class has access to about 20 abilities (skills or spells), making for endless possibilities when it comes to gameplay.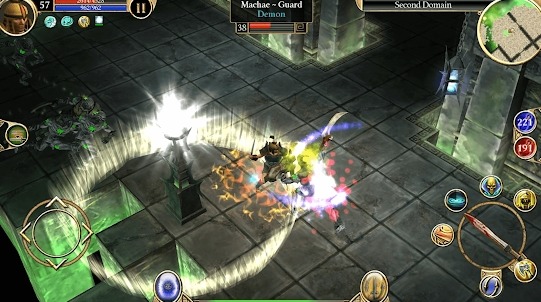 Since its 2006 debut, Titan Quest has captivated legions of players with its unbridled heroism and immersive worldbuilding. This is the complete edition of Titan Quest, including ALL DLCs and technical updates. You get the all-encompassing experience of a truly heroic journey through the worlds of Titan Quest!
Your honorable quest is to save the world from an onslaught of Titans. The gods alone cannot defeat these powerful creatures, so they need real heroes – and that can only be you! Your success or failure will decide the fate of the people and the Olympians. With your custom-created hero, scour the mystical and ancient worlds of Greece, Egypt, Babylon, and China in search of a way to stop the Titans.
Vengeance is an immersive single-player RPG experience that will take you on a rewards-filled journey through a land of mythical creatures and items. With beautiful music and atmosphere accompanying your every step, you'll never want to leave this fantastical world.
And, luckily, you don't have to thanks to the lack of an in-game store or energy system – meaning you can keep playing as long as you like without worrying about being interrupted or having to spend any money. Instead, your only concern will be which of the many vehicles available you'll use to explore every nook and cranny of this mesmerizing game.