There's nothing quite like the thrill of wrestling. The smack of skin on skin, the rush of adrenaline as you take your opponent down. Wrestling's popularity has never been going down over the years. However, there aren't many games about wrestling.
If you're looking for a good Android wrestling game to get your fix, look no further. We've found the five best options available right now. So put on your wrestler's mask and strap in for some serious action!
Mobile wrestling has never been easy and fun. With many new features and effects, Wrestling Empire gives you a smooth gaming experience with up to 350 opponents in a fictitious universe. You get to create dream matches instantly and use as many characters as you can.
The lightweight champion of mobile wrestling is back with higher resolution visuals and a smoother frame rate, whilst still retaining the retro style that puts the fun first. With new features and effects making it easier to play yet more satisfying to master, can you keep up?
You can create your own star and embark on a career to encounter up to 350 opponents across 10 different rosters in the sport's most epic shared universe. You will make moves backstage as well as in the ring, fight for your worth, retire with a career that is memorable!
When you're ready to get serious, it's time to upgrade your membership and stop relying on sponsors. Once you've done that the world is yours for the taking as saving changes in each character becomes a reality – with an intuitive match-up process available! It doesn't end there either; this allows dream matches before your very eyes by roping in any number of characters or props possible.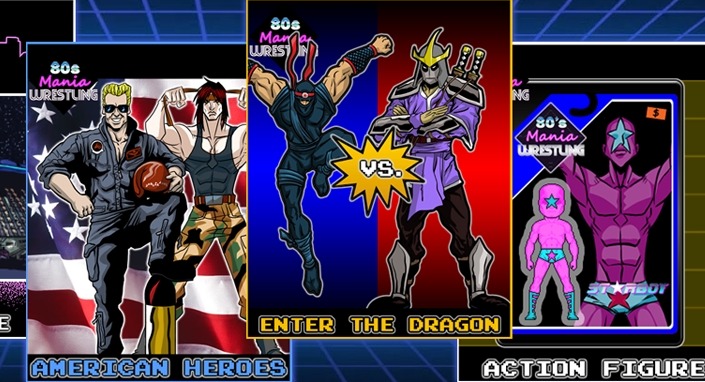 Looking for a pro wrestling game that captures the campy fun of the 80s and 90s? Look no further than 80s Mania Wrestling Returns! This wrestling and collectible card game features hundreds of original characters inspired by those two decades of pop culture history.
Whether you're looking to book matches as a wrestling GM or just want to play through the campaign mode, there's something here for everyone. And with cards that parody both real-world wrestlers and iconic pop culture figures, you're sure to get a laugh out of this one.
This mobile game features complete stat tracking for all of your wrestlers, including wins and losses, title history, and year-end awards.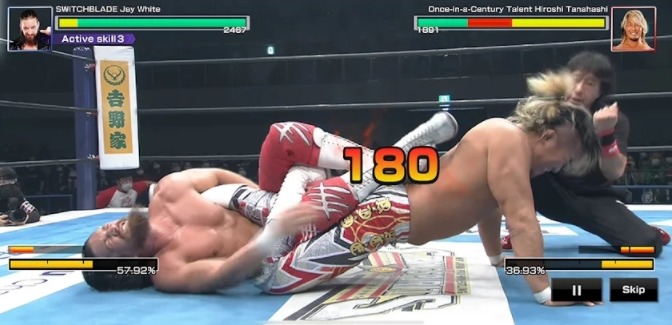 In this game, you'll have the opportunity to create and develop your very own wrestler and then take him or her into the ring to see how they measure up against some of the best wrestlers in the world. With unique story scenarios, original training videos and photos, and plenty of opportunities to make your mark on New Japan Pro-Wrestling, Strong Spirits is the ultimate wrestling experience for any fan.
With real video, real matches, and real action, you can relive classic moments and get the full experience with ring entrances and music for your favorite stars. Plus, you can train, fight, and collect wrestler cards, photos, and special items from the Tokon Shop.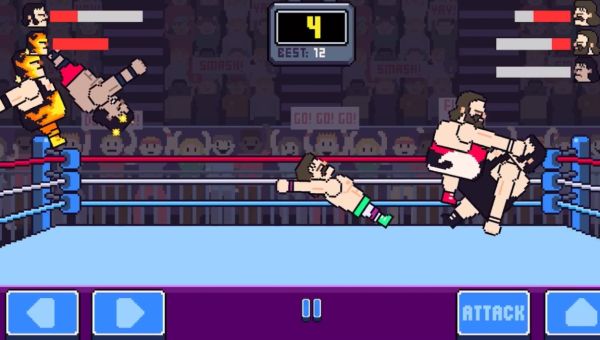 Rowdy Wrestling welcomes you to its chaotic world! In this game, you'll use dropkicks, overhand smashes, steel chairs, and more to stun your opponent and then suplex them out of the ring. Be the last wrestler standing in the Rumble mode, fight to the title in Solo career, or battle as a pair in Tag Team mode.
Featuring 55 playable characters, as well as three different game modes, Rowdy Wrestling has something for everyone. The controls are simple and easy to learn, but the gameplay is incredibly fast-paced and chaotic.
There are some occasionally annoying advertisements, but it's hard to complain too much when the game itself is free.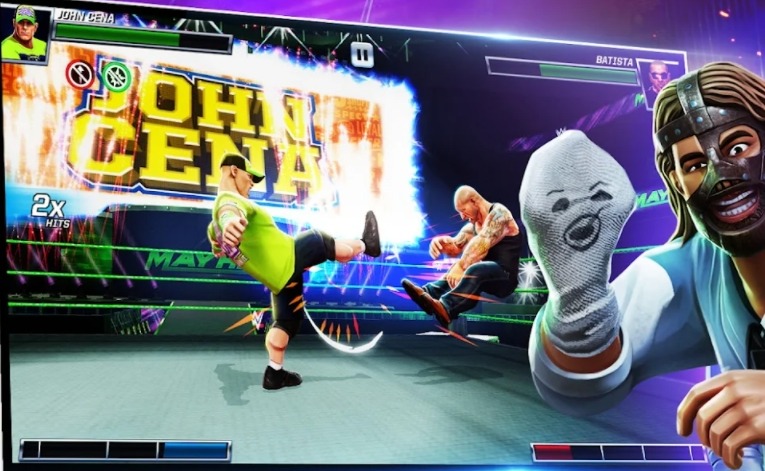 WWE Mayhem is the ultimate mobile WWE game, boasting fast-paced arcade action and over-the-top moves. The game features fast-paced arcade action and over-the-top moves, making it a unique entry in the mobile gaming market. You can play as John Cena, The Rock, Becky Lynch, Ronda Rousey, Undertaker, Goldberg, and all of your favorite WWE Legends and Superstars in this high-flying game.
Take part in weekly WWE RAW, NXT, and SmackDown Live challenges, and take your WWE Superstars to the next level! Compete to become the Road to Wrestlemania champion! Lead your WWE Champions and Superstars to victory in WWE Universe! With stunning graphics and addictive gameplay, WWE Mayhem is sure to keep you entertained for hours on end.