An AAA game is a video game that has been developed to a high level of quality and usually costs a large amount of money. They are typically marketed to the most hardcore gamers and are considered the pinnacle of the gaming industry.
If you're looking for some of the best Android games out there, look no further than the AAA category. These games are typically high-quality and well-made, with excellent graphics and gameplay. Here are ten of the best AAA Android games available right now.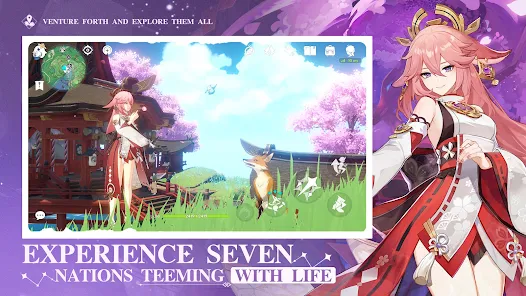 Genshin Impact is an action role-playing game set in the world of Teyvat. It is an immersive and action-packed Android game that lets you harness the power of the seven elements.
The game features a massive, open-world map to explore, with numerous secrets and side quests to discover along the way. The game also features a unique elemental combat system, allowing you to mix and match elements to create powerful combinations.
With stunning visuals and a beautiful soundtrack, this game is sure to keep you entertained for hours on end. Whether you're vaporizing Hydro with Pyro, electro-charging it with Electro, or freezing it with Cryo, your mastery of the elements will give you the upper hand in battle and exploration.
League of Legends: Wild Rift is a 5v5 PvP MOBA game where your strategy skills are put to the test. In this game, you can choose from a wide variety of champions, each with unique abilities that can help you win the game. You can also choose from different items and objectives to give you an edge in battle.
The real-time multiplayer games are powered by skill shots, team fights, and big plays. You can team up with friends and test your skills in MOBA combat! 5v5 online multiplayer games where teamwork can be the difference between shutdowns and shutouts. Play with friends in the arena, join a guild, and play together with friends to earn exclusive rewards!
PUBG Mobile is a Battle Royale game from Tencent Games. It has taken the world by storm and has become one of the most popular mobile games ever made. 100 players drop into a map and fight to be the last one standing.
The map shrinks as the game goes on, forcing players closer together. You can play solo, in a duo, or a squad of 4 players. PUBG Mobile also has a zombie mode for those who want something different.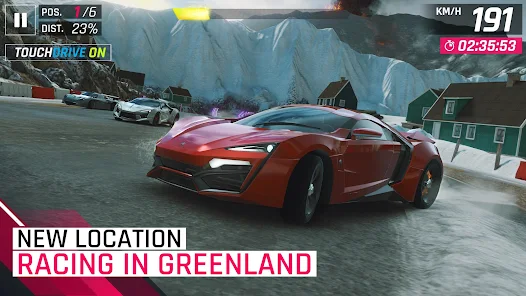 Asphalt 9: Legends is a racing game from Gameloft. It is one of the best-looking racing games on any platform. It features over 150 cars from some of the world's top manufacturers like Ferrari, Porsche, Lamborghini, and more.
The career mode takes you around the world to race in beautiful locations like Nepal, Venice, Dubai, and more. The multiplayer mode lets you race against up to 7 other players from around the world in real-time races.
Fortnite is another Battle Royale game but it is from Epic Games instead of Tencent Games. It features cartoonish graphics that make it look like a cross between Minecraft and Overwatch. 100 players drop onto the map and scavenge for weapons and materials to build fortified structures to protect themselves from enemy fire.
The last player or team standing wins the match. Fortnite also has a PvE mode called Save the World where you team up with 3 other players to fight off hordes of zombies and defend your base from enemy attacks.
Minecraft needs no introduction at this point but just in case you have been living under a rock for the past 10 years, it is a blocky sandbox game where you can build anything you can imagine out of blocks while fending off dinosaurs, zombies, creepers, and more hostile mobs that come out at nightfall.
You can also play online with friends in creative mode where everyone has unlimited resources or in survival mode where you have to scavenge for resources and build up your base before nightfall arrives and all hell breaks loose!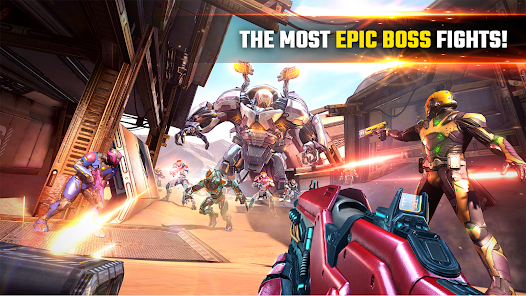 Shadowgun Legends is a first-person shooter (FPS) developed by Madfinger Games. It features console-quality graphics and fast-paced action gameplay set in a science fiction universe. You play as a Shadowgun, an elite mercenary who takes on dangerous missions for money or glory.
The game has an extensive campaign mode with hours of storyline missions to play through as well as cooperative multiplayer missions and competitive PvP multiplayer modes too.
From now on, you can enjoy your dream lawn anytime, anywhere with the new phone version of FIFA Online officially released today. With over 32 competitions and 15,000 players from around the world, building your dream team has never been easier.
The data is completely synchronized with FIFA Online 4 on your computer, so managing your team, upgrading players, and buying and selling players in the transfer market will be faster and more convenient than ever.
And with the only World Tour mode available on FIFA Online 4M, you'll have the chance to conquer the highest peak in the league!
XCOM: Enemy Within is now available on GooglePlay devices! Enemy Within features the core gameplay of Enemy Unknown plus more exciting content. Check out the new soldiers, abilities, enemies, maps, missions, and multiplayer mode for the fresh new strategy gaming experience!
The new soldier abilities include genetic modifications of soldiers and mechanized cybersuits. The new weapons and equipment give your operatives an extra tactical edge. The new enemy threats include two new alien types and a deadly new organism known as the Outsider.
If you're an Android gamer, you're going to love XCOM: Enemy Within. It features all the great gameplay of the original XCOM: Enemy Unknown, plus tons of new content that will keep you entertained for hours on end.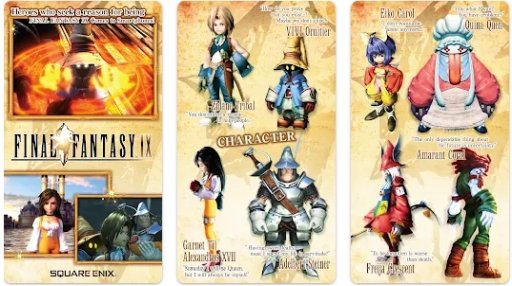 After its initial release on the PlayStation in 2000, FINAL FANTASY IX quickly became a fan favorite thanks to its endearing cast of characters and captivating story. Although it has been over two decades since its release, this timeless classic is now available on Android for the very first time!
FINAL FANTASY IX for Android features the original characters and story that made the game so popular, as well as improved graphics, controls, and gameplay. So whether you're a long-time fan or just discovering this amazing game for the first time, there's never been a better way to experience FINAL FANTASY IX than on your Android device!