While touchscreen controls have improved over the years, some games still require the precision and tactile feedback of a physical controller. It is kind of important for gamers to own the best game controllers for their Android devices. There are many types of games that can be played better with a controller.
With the incensement of cloud-based game streaming services such as Xbox Game Pass, and Google's Stadia, it is even more important to find the best Android game controllers to take advantage of these services. An Android gamepad allows you not only to transfer input to the device but also to make a comfortable grip on the device while playing games.
There are 2 types of game controllers that are suitable for Android devices.
Wireless Controllers
Wireless controllers have become the most popular type of game controller for mobile devices. These controllers connect to your Android device via Bluetooth and offer a range of features that make gaming on your phone more enjoyable.
One of the biggest benefits of wireless controllers is that they offer a much more immersive gaming experience. Players can feel the vibrations of the controller as they move around in the game world, making the experience much more realistic. Wireless controllers also offer better precision than touchscreen controls, which can be especially useful in games that require quick reflexes and precision movements.
Wireless controllers are that they are generally more comfortable to hold than your phone. This can be especially useful for longer gaming sessions where holding your phone for an extended period can become uncomfortable. Some wireless controllers also come with additional features such as a built-in phone holder, making it easier to play games without having to hold your phone at the same time.
Pros
It works with all soft buttons.
It works with cloud-based streaming game services.
Cons
It is hard or easy to set up depending on a controller's brand.
There are batteries involved so you need to charge them once in a while.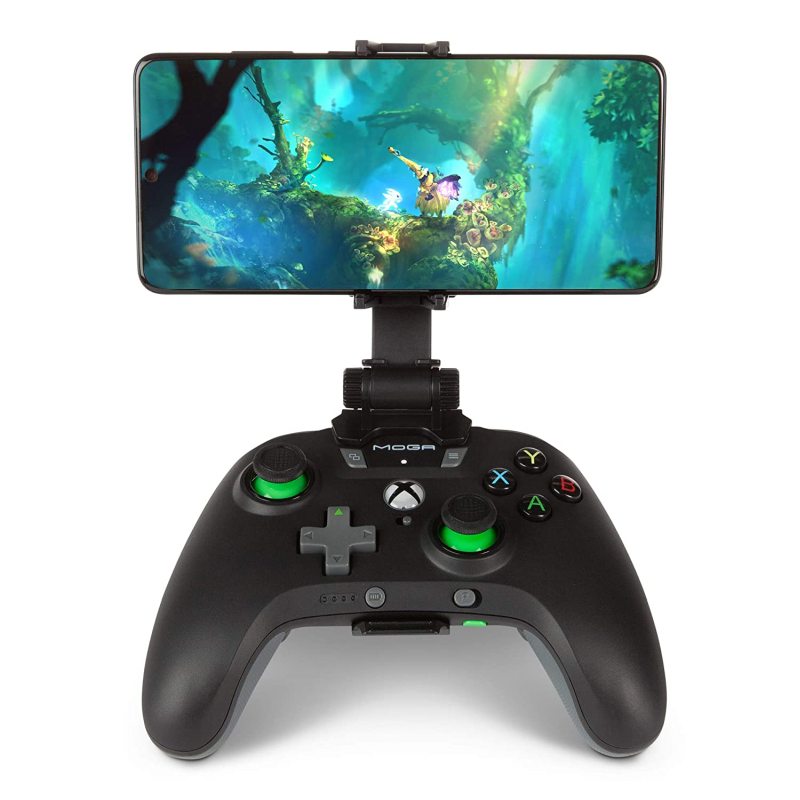 Grip Controllers
Grip controllers are another popular type of game controller for Android devices. These controllers attach directly to your phone, essentially turning it into a portable gaming console. Grip controllers are great for games that require precision movements, as they offer a more tactile experience than touchscreen controls. They are also more comfortable to hold for extended periods than your phone, as they are designed to fit the shape of your hands.
This type of controller offers a more immersive gaming experience. With your phone attached to the controller, it feels more like you are holding a gaming console rather than a phone. This can be especially useful for games that require a lot of movement or quick reflexes, as the controller provides a more stable platform for your phone. Additionally, grip controllers are generally more affordable than wireless controllers, making them a great option for gamers on a budget.
Pros
There is no need for software setup. Just need to plug the grip in and then play.
Users don't need to worry about battery and charging.
Cons
It doesn't work with the streaming games.
It can't reach certain buttons on a virtual keyboard.