Japan, among all the countries of the world, is known for its RPG sub-genre, which is called JRPG. The JRPG is a distinctive thing, with its own traits.
JRPG are games made by Japanese developers or games with mechanics such as turn-based, leveling up with magic, skill similar to Final Fantasy.
The fourth game in the popular Square Enix RPG series, originally released on the PS1 in 1999, is Legend of Mana. The game was available on consoles and PC in June 2021, thus it's a fresh-ish release, and it was known to come to mobile at some time. The Legend of Mana HD remaster by Square Enix has finally been released for Android and iOS devices.
Look for the mystical Mana Tree seen in a dream, before discovering… The world map is completely blank! You'll get special artifacts during your travels; use them to bring towns and dungeons to life and progress the narrative by placing them where you want on the map.
Fa'Diel is an epic world filled with magic and mystery. It is waiting for you! Join in on the adventure with this colorful cast of characters, square off against fearsome monsters, and explore the vast world. With Legend of Mana, there are no limits to what you can achieve.
With newly rearranged music, this edition also features an alternate soundtrack and exclusive bonus content. Play at your own pace with new options to disable enemy encounters, or try out the never-before-released mini-game "Ring Ring Land". Legendary adventure awaits you anew!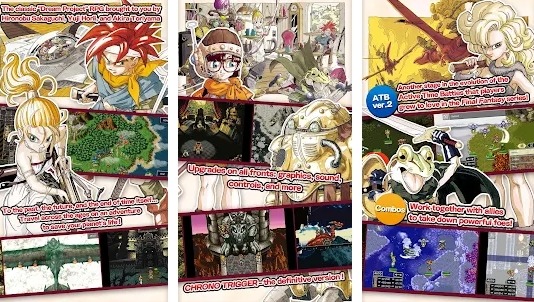 Play a game as classic as time with CHRONO TRIGGER. This definitive version of the classic role-playing game features new, updated controls, graphics, and sound! If you've never played it before or are just looking to get your hands on this timeless adventure again then this is what you need. Travel across time in an adventure that'll keep you engaged for hours on end, meeting new friends and allies along the way.
Chrono Trigger is now reborn as the Active Time Battle Version 2 system! Experience the classic RPG with enhanced graphics and sound. Journey through time to unravel the mysteries of the world. With 50 different types of combos, this is an adventure you don't want to miss!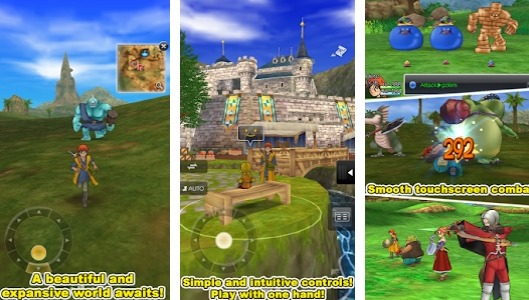 DRAGON QUEST VIII is the latest installment in one of the most popular RPG series ever. The story is set in a beautifully recreated 3D world, and you'll join Yangus, Jessica, and Angelo on an unforgettable adventure that's sure to please longtime fans and newcomers alike.
Dragon Quest VIII has been remade for modern touch interfaces and features an incredibly streamlined control system that is perfect for on-the-go gaming. With just a tap of the screen, you can switch between one-handed and two-handed play. The Psyche Up function also lets you power up your next attack for some serious damage. You can also use skill points to learn new spells and abilities, and even build up a team of monsters to take into battle with you.
If you're a fan of RPGs, then you need to play DRAGON QUEST VIII. The story is well written and the graphics are beautiful, making it one of the best Android games around. With its deep gameplay and engaging storyline, you'll be drawn into the world of DRAGON QUEST VIII and won't want to leave.
In the land of four kingdoms, whoever wins at court has all rights to rule. But these rulers won't be able to take their seat unless they can prove themselves in battle and resolve any unanswered questions about how it came down between them!
Chroma Quaternion is another classic J-RPG made by Kemco. The game is definitely an upgrade from other previous games. The game starts with a young man, Ark, returning to the town after teaching children about what they want to become in the future. A massive earthquake strikes the village and makes everyone panic. On the journey to find out the source of the quakes, Princess Eara meets Ark meet at an inn by chance. This encounter marks the journey to save the world.
In the world of Chroma Quaternion, individuals are given certain roles by the Quadeities. Each character can have up to 3 different roles which lead to having various usable skills in battles.
On the journey to find the source of the earthquake, your party will encounter lots of monsters. Each battle is a traditional turn-based with some additional mechanics like Act Over.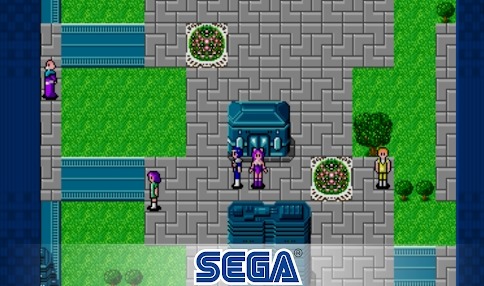 SEGA's Phantasy Star II joins forces with SEGA Forever in a single app, allowing you to take your RPG gaming on the go! With its retro graphics and classic gameplay, Phantasy Star II is a must-play for any fan of the genre.
It features three classic RPGs that were popular in their heydays: Phantasy Star II (the sequel to one of the greatest sellers in video game history), Phantasy Star III: Generations of Doom, which captivated fans with its complex, multi-generational storyline. Finally, Phantasy Star IV, brought the series to a close with an unforgettable adventure that spanned time and space.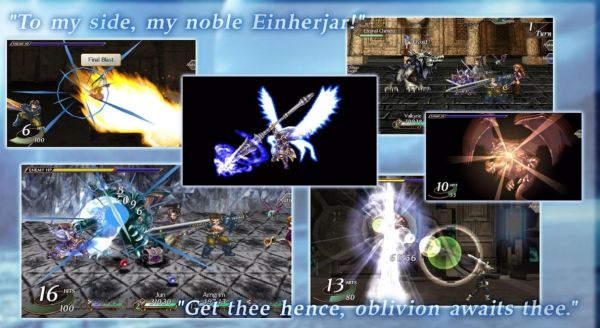 Valkyrie Profile: Lenneth is a game that takes place in Norse mythology. The game revolves around Lenneth, the valkyrie who relentlessly hunts down those unfaithful to her lord and land. As you play, there are different outcomes based on the choices you make that alter the story and gameplay. You can kill or spare an enemy depending on what you want the game to be like.
Lenneth has an excellent combat system that allows you to string together combos and special attacks. The game also has a fantastic soundtrack that is among gaming's greatest. Overall, Valkyrie Profile: Lenneth is an excellent game with great replay value.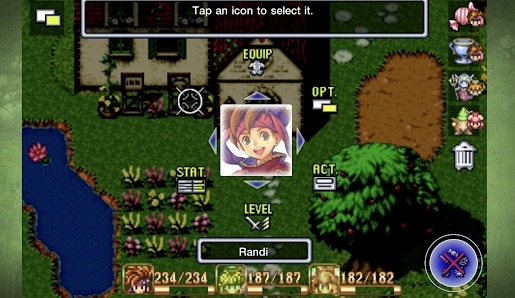 Initially released in Japan in 1993, Secret of Mana took the world by storm with its innovative real-time battle system and gorgeously rendered world. The game follows the story of three young heroes as they embark on a quest to save the world from evil. Along the way, they must overcome challenges and fight battles using a unique weapon known as the "Mana Sword." While the story may be simple, the game's detailed graphics and engaging combat system make it a timeless classic.
The Ring Command menu system allows for quick and easy access to items and weapons without the need for a cumbersome menu, allowing you the freedom to explore the vast world more fully. Join Randi's team on their journey as they try to stop an empire bent on controlling the world with the power of Mana.