The best manga apps for Android are ones that have a wide variety of different series to choose from. Some even offer the ability to read offline, which is perfect if you want to save on data usage when abroad or don't have access to an internet connection. In this article we will introduce 5 of the best manga apps for Android.
Reading manga on mobile phone and tablet devices has become increasingly popular over the last few years. The reason for this is that many manga apps have been released on Android, which makes it very easy to download manga series and read them wherever you are.
Another benefit with reading digital comics such as manga or comic books in general is also because they can be used without taking up much space like physical manga do.
5 Best Manga Apps for Android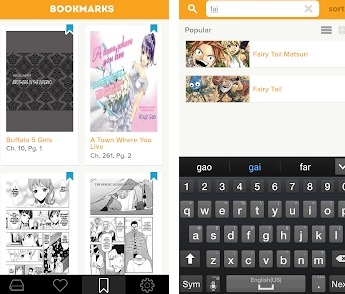 Lately, there's been a lot of talk about manga as the next big thing in comic books. It seems like just about every kids' show on TV these days has an anime spin-off which historically shows great sales numbers and considerably more success than its American counterpart.
With the Crunchyroll Manga app for your phone, you can stay up to date with all your favorite titles from back home without worrying about shipping delays. On top of that, our publishers are always striving to get us early release chapters so you'll likely be able to read new material before it hits newsstands anywhere else.
VIZ Manga is a digital manga magazine that brings the popular comic book and graphic novel genre straight from Japan to your fingertips.
Tired of waiting for delayed English releases? Pick up VIZ Manga, where new episodes come out weekly-just like they do in Japan!
From classic story arcs you know and love, oneshots you never knew existed, or even brand new storylines debuting this week in your favorite Shonen Jump title, there's something for every kind of reader and super fan. Plus with each update comes all-new power levels and Ultra Instinct modes.
Don't wait to jump into the latest Japanese sensation – download now so you can start reading right away!
ComiXology has you covered with the most comprehensive selection of digital comic books in the world! The comiXology app offers a shopping experience that makes it fun and easy for readers of all levels to personalize their library with your favorite titles – classified by genre or just good old fashioned browsing – we make it simple.
Plus, there's no waiting: When you buy a day or 30-day pass on comixology.com or in our apps every book is available instantly.
WebComics has the most captivating comics of all time. They have no less than 100,000 subscribers every day. Reading WebComics content is not just a hobby, it's something that will completely change your life for the better.
For every WebComics reader, tha app is like their best friends, with whom they can share ideas and opinions about each exciting chapter of whimsical adventures together.
The spectrum of genres and subjects is as broad as you can imagine from love stories to war dramas to science fiction.
Watching these fantastic stories come alive is more than an entertainment – –it's like reading a great book or watching a thriller movie with its high-quality visuals and excellent panels!
Thinking about picking up an issue of manga to read on the go? Look no further. Manga Plus lets you read the latest episodes for free, make it your daily habit with weekly magazines, and simultanously with Japan in NO time at all.
You'll get access to some of our best sellers like Naruto or One Piece instantly, whether you're scrolling through an Android screen or on a tablet!
What are you waiting for? Download today and we promise that there won't be any regrets.
Conclusion
In the last few years, manga has gone from being a niche market to an industry heavyweight. With so many great titles available for digital reading on your phone or tablet–whether you're into classics like Naruto and One Piece or more obscure works of literature–there's never been a better time to get started with this fantastic form of comics (or anime).