A popular game developed by 9Splay Entertainment, the Shikigami Myth has been continuously gaining worldwide fans. Obviously, you want to win every single battle and pass more stages. That's why we've covered some useful tips for you to make best use of your gaming experience!
Shikigami Myth is a mobile RPG game that combines a usual chibi animal play style and anime style characters. The main character's role here is to fight all the evils in the spirit world. You have the option to create custom characters or a team of Spirits/Shikigami to kill the evils and boss.
Without further ado, here's our Shikigami Myth tips.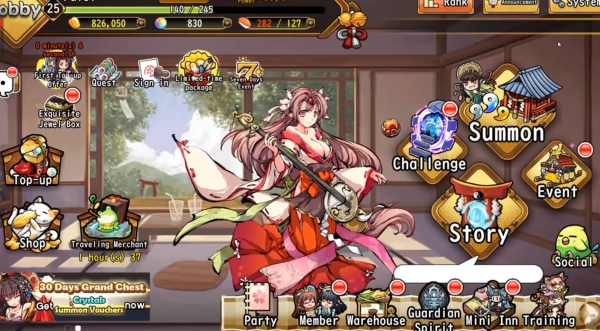 Play the stages
Begin by passing the in game stages so that advancing through the game would be easier on your part. Play the Story Mode stages to get access to each of the features of the game, aside from a steady and quick progress on your game.
Create your own balanced team
There are usually three class types available in Shikigami Myth: tank, DPS, and supporters. Have a good combination of these roles within your team to ensure high-level stages or fight against the boss with less sweat. It is important, especially for new players, to have a deep understanding about each character to guarantee the victory and survival of your team.
Keep your characters upgraded
Make your characters powerful as possible by upgrading them. Choose the character you want to upgrade on the Member menu. As for increasing their rank, have the required items and boost their level. These items could be collected as quest rewards and from the star chests.
Pay a Gold Feel and collect numerous amounts of the shards of your characters to Star Up a character. And for upgrading their ability, shell out the ability points into their skills.
Complete the daily achievements and missions
Make sure to do the daily quests to earn crystals, coins, and EXP. Tap the Quests menu to find out the daily tasks stored for you.
Perform different challenges
Unlocking and participating in a range of daily challenges are also excellent for pregressing through the game. They provide a lot of rewards to further increase your growth as well. Do not miss any single chance exploring your luck in the shard, experience, and coin challenge.
Don't overlook the extra stamina
A stamina system is such a nice game feature that allows you to push further up. Although, it replenishes over time andrefillswhenever you take another level. Make sure not to decline all the opportunities offered to get additional amount of it.
Benefit from the 7-day limited event
Another feature that Shikigami Myth boasts is the seven days limited event which holds a huge array of valuable and unique resources. These are a form of rewards given for all the objectives you were able to meet during the first seven days of your play. An ultra rare shikigami can be obtained if you're capable of completing fifty of the objectives.
The Shikigami Myth is specifically for those who love action-filled game. Apply these tips and get an upper hand in your gaming session!