Pixel art has a certain retro appeal to it that brings back memory of the 8, 16 and 32 bit console eras. Many games use this style to appeal to those who love those eras.
There are many pixel editors on Android platform.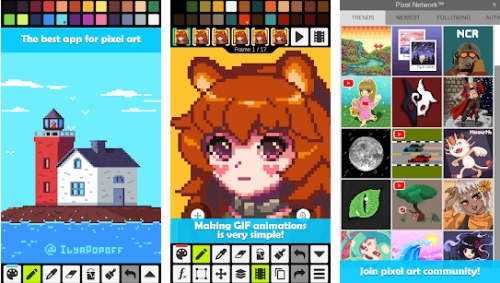 This cross-platform can be used on both mobile and desktop with the help of Google Drive to sync your art between different platforms. In a single app, you can create animations, various layers, and access many useful features. This portable and fast editor is the best for everyone regardless of being an amateur or an expert.
Pixel Studio is a smart, user-friendly graphics editor that can create pixel art and animations. Its intuitive design and functions make it easy to create detailed pieces of digital art on your desktop or mobile device with Google Drive syncing between them. With layers for advanced pixel art, watercolor brushes, frame by frame animation creation, built-in palettes or custom palettes created with the RGB color picker you can be sure your arts will stand out in any setting. Supports collaboration too!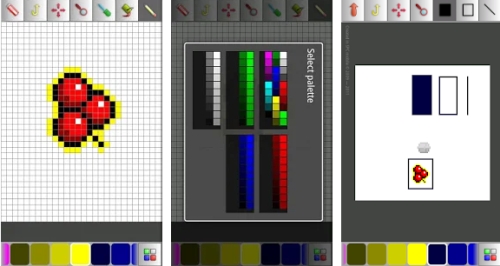 Pixel Art is an art form where images are created on the pixel level. Artists control when pixels appear and disappear to tell a story. With this capable editor, all your battles, monsters, and monuments can finally come to life in breathtaking detail! It comes with access to 32-bit color with an alpha channel so you can make every pixel count.
Pixel Art Editor is a versatile art tool that does all the basic functions. Its multi touch feature makes it easier to zoom in and out to check some precise lines. You can easily use the app's recommended color palette or choose your color for your artwork. This app is simple yet effective for doodling some pixel art out on the couch on your phone.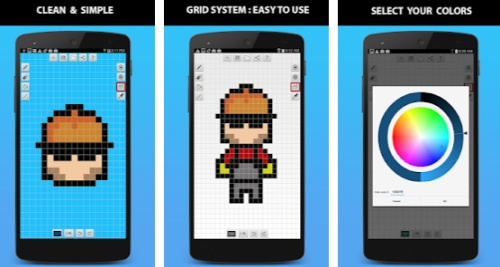 Pixel Art Builder has an easy to use interface perfect for simple pixel art designing. The dynamic size adjustment feature makes it convenient to resize the art into your own desired size. You can easily export your final output via File, Email, Dropbox, and more. What a steal, right?
Pixel Art Builder is a powerful and lightweight pixel art editor. It's easy to create pixel arts with grids rather than real pixels. A simple interface makes it easy for anyone to use! Shape tools are also available, so what are you waiting for? Get started making your own pixel art today!
This application is a usual pixel editor dedicated to Android users that offers a ton of options. Its smooth control intuitive function can be used by simply pinching with two fingers to zoom in and out from the artboard. All in all, this pixel editor excels for phone and tablet users.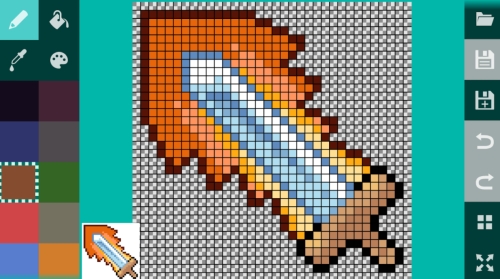 Pixel Maker PRO is a pixel editorial application made explicitly for android and touch devices. This app contains built-in palettes such as 8, 16, and 64 color palettes but you can import palettes from an existing image. Many improved features are implemented for pixel artists to attain the best quality of pixels.