Choosing the right keyboard for your Android device is important. The wrong one can make typing difficult, or worse, not allow you to type at all. In this blog post we will go over five of the best keyboards that have been designed exclusively for Android devices. These keyboards offer a wide range of features and they are all free to download from Google Play Store!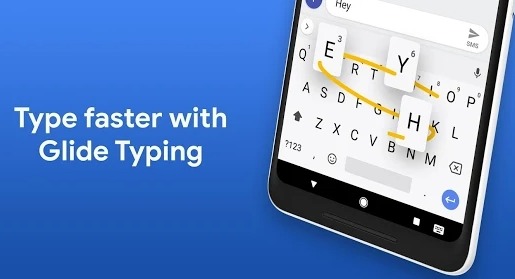 Gboard has everything you love about Google Keyboard and so much more. Get a faster way to type with sliding typing or the latest in entering text, emojis, GIFs, and other content into your messages. Gboard also does all the hard work for you by giving suggestions from any of your enabled languages while still letting you input information in whichever language is most comfortable for you.
GO Keyboard has enough customization features to feel like you're using a personal creation. You'll never get bored of your keyboard because there are 10000+ colorful themes, 1000+emoji and GIFs, 800+emoticons, 100+ fonts and 60 languages that have been translated for you.
All the emojis you could need to say what's on your mind are just one search away! GO Keyboard predicts exactly when you want to use an emoji so with a word or two under your fingers all the emojis will pop up ready for use. No more searching through pages trying to find out how many symbols or looking at our unicode charts!
No one knows the definition of "selfies" better than this app does. You can now enjoy texting, updating your social media account and chatting with your friends in a whole new light with our latest emoji keyboard! Make beautiful selfies even more surprising by adding to it the variety of faces that Facemoji Emoji Keyboard has to offer.
All of us know how important being able to express yourself freely is so we introduce this app which has 5000+ carefully selected emojis, stickers, emoticons, GIFs and cool fonts for you! If this isn't enough for you then add some spice on top by customizing themes each time according to your mood or outfit of the day!
Say goodbye to mistakes and quickly communicate in regular chat: MSN Messenger; Email: Gmail; Skype! Free of charge, stylish designs are available across all devices!
The Microsoft SwiftKey keyboard is always learning and adapting to match your unique way of typing – including your slang, nicknames and emoji. You don't have to memorize a single key because the intelligent technology follows you as you type. With over 600 emoji built in and predictive accents for all languages, this is one smart word pro who never missteps!
The LED Keyboard is a highly anticipated product. Connected to your computer through Bluetooth, the keyboard has many features that make it easy and fun to use without being wasteful of paper or environmentally irresponsible. The backlit colors can be changed so you're looking at something new all the time, and there are discreet symbols for those who like little surprises now-and-then. It was designed with a patented virtual key technology that lets you glide your finger across the keys effortlessly – and swipe away words in an instant! Every guy will love how quickly this swyping feature helps them achieve their typing goals (fast). Two thumbs up!