Bluestacks was first introduced in 2013 to the tech world as a software that runs on Windows and Mac OS X operating systems, which allows one to emulate Android – providing access to over 500,000 Google Play Store applications.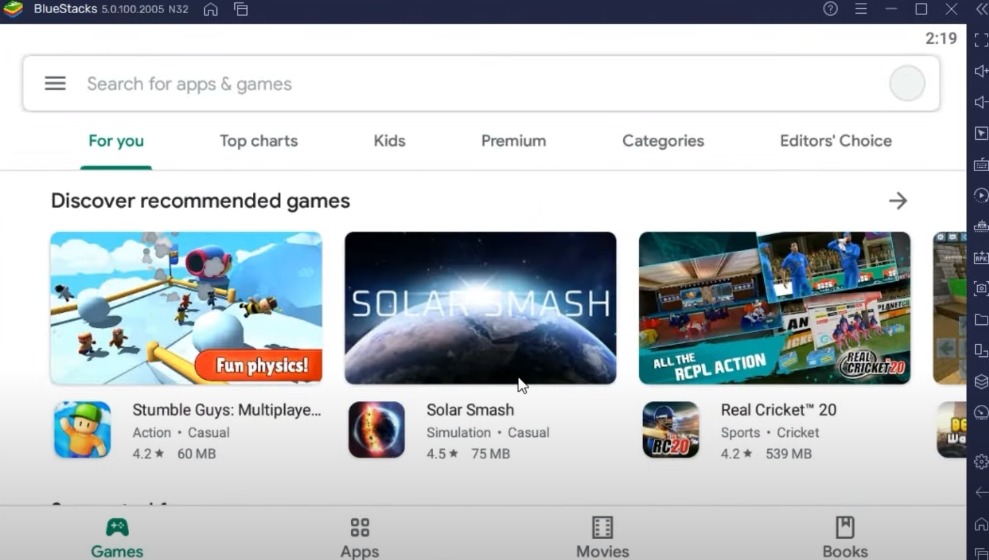 BlueStacks is a software application that can allow you to play Android games on your PC. It's free, but it does require the user to have a Windows-based computer and an internet connection for installation. BlueStacks allows the user to install numerous apps from Google Play Store and the Amazon Appstore onto their desktop.
The pros of BlueStacks are that it is free, the user can download numerous apps and games from Google Play Store or Amazon Appstore.
The cons of Bluestacks are that you need to have a Windows-based PC with an internet connection available for installation.
Is using BlueStacks safe and legal?
BlueStacks is safe to use as it does not require any additional software downloads, and no changes are made to the device's system. It also fully complies with Google Play Store TOS.
It may be illegal in some countries where downloading apps from unofficial sources or sourcing pirated content is considered a crime punishable by law.
If you're using BlueStacks to download Android games then they will always need an internet connection for installation purposes – which means that the game itself might not work offline (unless the developers have come up with their own local storage solution).
In summary: yes, Bluestacks can be used safely if downloaded legally from its official website or through other trusted channels; however, BlueStacks is not an appropriate solution for downloading apps without internet connection.
How does BlueStacks make money?
BlueStacks allows users to access and download apps and games for free but at a cost: they display ads on your phone's screen while you use them.
BlueStacks monetize their product and make money in an industry via showing ads. They give almost free service to everyone while simultaneously gaining from ads shown on their software. This gives them more of a return than other companies who have tried this model before but failed due to less revenue generated per user or because they were too expensive for most people's budgets which eliminated ROI potential (return-on-investment) altogether!