City building games are one of the most popular game genres in existence. It's not surprising, then, that so many new city building games are being released on Android. From farming to managing a city and everything in between, these games all offer players different challenges and goals. We've compiled a list of some of our favorite new releases below!
Welcome to Tropico, the Caribbean island with untapped potential and enormous possibilities! As the newly elected leader, it is up to you to transform Tropico into the country its people deserve. With complete control over every aspect of development, from roads and buildings to military and trade policy, the sky's the limit for this small island nation.
But beware – with great power comes great responsibility. The citizens of Tropico will be watching your every move, and it is up to you to decide whether you will be a visionary leader who steers Tropico to glory or a tyrannical ruler who oppresses its people. The choice is yours – make Tropico an industrial powerhouse, a tourist paradise, or a police state… or all of the above!
Each scenario in Tropico has different victory conditions that range from accumulating a certain amount of money to maintaining power through successive elections. The game offers a mix of political intrigue, social interaction, and economic development.
Tropico includes Absolute Power, an expansion pack that adds new edicts, missions, landmarks, and leisure facilities. With its tropical setting and engaging gameplay, Tropico is a must-play for any city building lovers!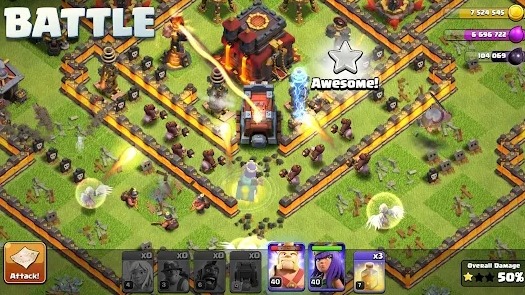 Clash of Clans is a widely popular game that has something for everyone. You can join a clan and work together with other players to climb the leaderboard, or you can start your own clan and invite friends. There is also the competitive Clan War Leagues where you can test your skills against other players.
But that's not all! You can also forge alliances and work together with other clans in Clan Games to earn valuable Magic items. And with countless combinations of Spells, Troops, and Heroes, you can plan your unique battle strategy.
Epic heroes, powerful upgrades, and custom PVP experiences await you in Clash of Clans! This game has it all for RTS fans looking for some fierce competition. Train your troops, cast spells, and build up your defenses to protect your clan against enemy attacks. You can also join forces with other players to take down the Goblin King in an epic campaign mode. Or test out your skills in Practice Mode before taking the plunge into multiplayer battles.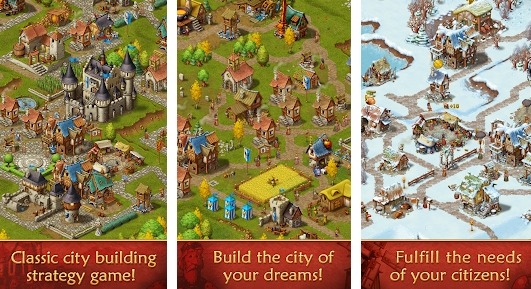 Townsmen is a good game for anyone who has ever dreamed of becoming a medieval emperor. You'll need to find spots for mining ore, harvest crops, and collect taxes from your citizens. But beware – bandits are in the area, looking to plunder and pillage your town.
You can build barracks and guard towers to protect your citizens from harm. And don't forget to beautify your city with impressive statues, magnificent monuments, and lush gardens. The fate of your empire rests in your hands!
Step into the shoes of a mayor of a tiny medieval town in Townsmen. You'll need to balance the needs of your citizens with production chains and economic goals to make your town thrive. With disasters like fire, drought, and disease always waiting to wreak havoc, you'll need all your skills as a mayor to keep things under control.
Luckily, you're not alone – you can trade with other towns for goods they have too little of, or go raiding enemy camps for treasure. Control every aspect of life in your town – from building construction to citizen happiness – in this challenging and rewarding city-building sim!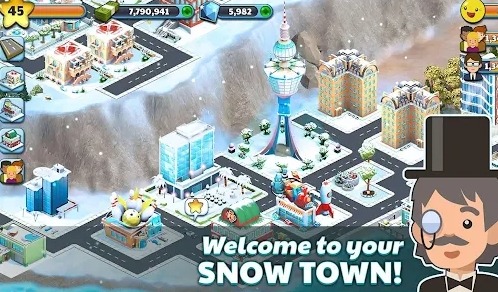 Snow Town is a city building with a difference, it is one of the first games to offer such a high degree of flexibility and options to the player. You can choose from over 100 different buildings, parks, and decorations to make your city unique. Age is no barrier in this game, it can be enjoyed by all.
In Snow Town, there are many buildings and decorations that you can build. You can be as creative as you want. Use the different game options to build your dream village at your own pace. Make sure to build a good road network and some slippery footpaths too.
The challenge is to balance citizens, work, and community facilities. The game is free of charge and offers many hours of gameplay. It can be played your way, in your style. You decide. Flexibility is key.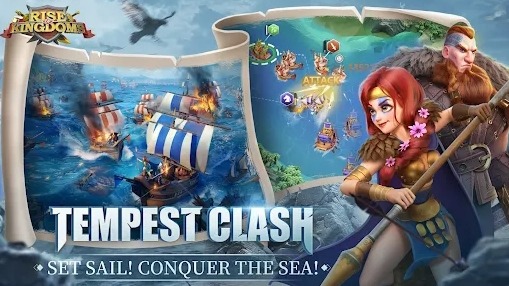 Command the fierce and fearless warriors of the Vikings in Rise of Kingdoms! Led by the mighty Ragnar Lothbrok and Bjorn Ironside, these seafaring Norsemen are raiding, pillaging, and fighting anyone in their sight. With the new Viking civilization comes a powerful infantry unit – the Berserkers. Ruthless and fearless, these ax-wielding warriors are a force to be reckoned with on the battlefield
With 12 unique civilizations to choose from, you can lead your clan on a great journey of conquest and exploration. With battles happening in real time, anyone can join or leave at any time, making for true RTS gameplay. Plus, with unique units and special advantages for each civilization, there's always something new to discover.