As new and old Android gamers alike know, the best thing to do when looking for a new game is usually just go to Google Play. This time around we've compiled a list of some of our favorites that are available on this platform. These games not only offer hours upon hours of fun but also come with features like unlimited ammo, super slow motion gameplay, and more! What are you waiting for? Get your trigger finger ready because it's time to have some real fun!
Battle royale mode in Call of Duty: Mobile is an innovative take on the well-known and classic Call of Duty game. In this mode, 100 players are dropped onto one map with a variety of weapons. The objective is to be the last player standing.
In CALL OF DUTY®: MOBILE you can choose from a variety of unique operators, weapons, outfits, scorestreaks and pieces of gear to create your perfect loadout. Whether you're looking to dominate in competitive ranked mode or just have some fun in social play, there's a loadout for you. You can also join a clan to earn unique rewards and participate in Clan Wars. So what are you waiting for? Start customizing your loadout today!
Players can customize their characters, pair them with various weapons and so much more. This mode is very engaging and provides a lot of entertainment. However, it can be challenging at times. Thankfully, there are plenty of tips and tricks available online to help you master the game. With a bit of practice, you'll be able to dominate the competition and come out victorious.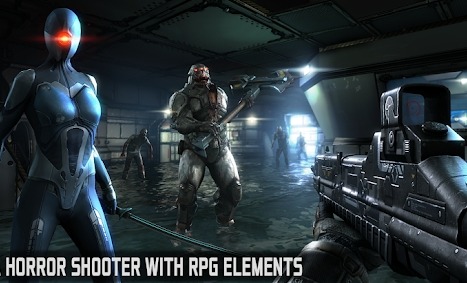 Dead Effect 2 is an intense shooter RPG experience with a console-quality of graphics. The game is set in the distant future, when two neighboring civilizations – humans and a newly discovered alien species called Necros – fight for the last resources on Earth despite a long-lasting peace treaty between them.
The game features console-quality graphics and sound, as well as a deep character development system with 3 different personas and skillsets that the player can choose from and develop. In addition, there are over 40 upgradable weapons and 100+ body implants and gear sets that the player can use to create their perfect soldier. Dead Effect 2 is an intense and atmospheric game that will keep you coming back for more.
The game is based on the most recent Men in Black film. Players have access to sophisticated weapons and can combat aliens that have established themselves on Earth. You may now join millions of other players from all around the world to undertake the primary goal.
As a Men in Black Agent, you are tasked with protecting the earth from alien threats. In this exciting mobile game, you can team up with other agents from around the world to take on a variety of game modes. Take on other players in PvP mode, battle bosses, enter the arena, and complete campaign mode to get the most out of this action-packed FPS. This fast-paced and intense game is free to play, so don't miss your chance to join the fight!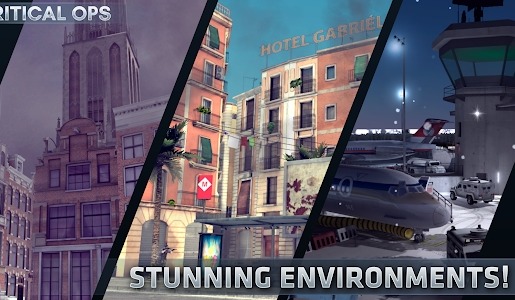 Critical Ops is a first-person shooter that features competitive combat through beautifully crafted maps and challenging game modes.
You are a part of either The Coalition or The Breach, two teams competing in tactical battles that take place on beautifully crafted maps. You'll need all your skills to be successful! No purchases are necessary–our game offers competitive combat without any unfair advantages for one reason: fairness-to playability (that's what we say!). Become master at arms with our variety of guns while improving shooting abilities through intense PvP sessions where victory goes only to those who show up ready.
When the world ended, it did so with a whimper. Not with a bang, but with the slow, steady eroding of civilization, until finally, it crumbled into dust. This is the world of Z.O.N.A Shadow of Limansk Redux, a post-apocalyptic first-person shooter.
In this immersive game world, players will have to contend with deadly combat and stealthy exploration as they attempt to survive in a hostile environment. The key to success will be scavenging for resources and crafting helpful items, as well as mastering survival skills like hunting and fishing.
The story is set in a post-apocalyptic world where you can use stealth to move around, explore the surroundings and of course, use various weapons to defeat the opponents.