The best new Android mystery games will be a great addition to your gaming library. This article highlights the newest, most exciting titles for you to play, including the top new favorites available on Google Play Store. Get ready to solve challenging puzzles and uncover mysterious clues in these addicting games that are sure to keep you entertained for hours!
Looking for a fun and creepy mystery game? Addams Family: Mystery Mansion is just what you need! In this game, you'll collect all the characters from the classic film by Metro Goldwyn Meyer. You'll also get to design, plan, build and decorate your very own mystery mansion. Plus, you can personalize your house with creepy furniture to make it extra spooky!
As you expand your horror house, you'll unlock new interior and decoration options at each level. And don't forget to build some funny items to meet the needs of the Addams family and make them scream! So come on in and enjoy the charm and humor of the Addams family in our original story. You won't be disappointed!
Ace Attorney: Dual Destinies is a point-and-click adventure game for the Nintendo 3DS that puts you in the shoes of Phoenix Wright, a defense attorney who must investigate crimes, collect evidence, and prove his client's innocence in court.
The game features an immersive 3D crime scene investigation mode, fast-paced trial gameplay, and a colorful cast of characters, both new and old. While the gameplay is straightforward and easy to pick up, the cases are filled with twists and turns that will keep you guessing until the very end.
Clue is the classic murder mystery game – and it's now available in a digital premium version! There are no ads, no pop-ups, and no pay-to-win limits. Once you buy the app, that's it: unlimited multiplayer fun for you and your family and nothing to stop you from solving the crime! You can even play against a guest list of AI murder suspects, online or offline.
Just choose your character, choose your opponents and let no criminal escape the mansion! If you want to play with friends, you can do so online or offline on mobile, PC, or Nintendo Switch.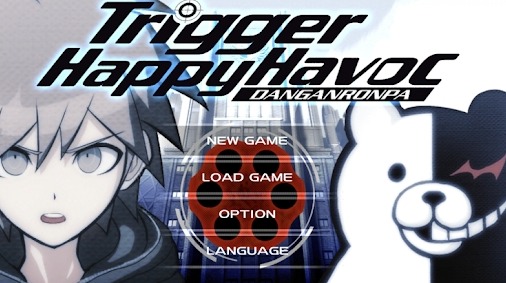 Danganronpa: is a game that puts you in the shoes of a high school student who is trying to determine the truth of each incident. You will be using testimony and proof gathered during your investigation to shoot down the opponent's statements.
The game is set in a distinctly crafted environment that's planar yet stereoscopic. This means that the 2D illustrations of characters and objects are combined in a 3D environment. The new, 2.5D motion graphics were developed by using different techniques for the motion and the camera.
The user interface for the 3D map movement has been updated! The map jumping function has been improved in the game. This makes gameplay more fluid and fun.
Life Is Strange is a five-part episodic game that sets out to revolutionize story-based choice and consequence games. You play as Max, a photography student who discovers she has the ability to rewind time. This power allows her to change the course of events, and ultimately determine the fate of her close friend Chloe.
With stunning, hand-painted visuals and an incredible indie soundtrack, Life Is Strange is an unforgettable adventure. The Android version of the game comes with full controller support and an all-new photo mode. You can easily share your images on social media, and compare your story choices with friends.
In Whispers of a Machine, you play as Vera, a special agent who has been cybernetically augmented in order to investigate a series of murders. These gruesome killings are just the tip of the iceberg, as Vera quickly discovers ties to a group of fanatics who are committed to creating an AI superintelligence – an illegal pursuit that has been outlawed for nearly a century.
As you explore this post-AI futuristic dystopia, you'll be able to choose how Vera will approach each situation, with your choices impacting her augmentations and puzzle solutions. The world is beautifully hand-drawn in pixel art, and the Nordics have influenced the gorgeous settings and 4,000+ lines of professionally voiced dialogue.