If you're looking for a new Android game to sink your teeth into, you can't go wrong with a ninja-themed one. Ninjas are always exciting and challenging to play, and the Android gaming world has no shortage of great options when it comes to these games. So if you're in the mood for some intense action, check out these five best Android ninja games!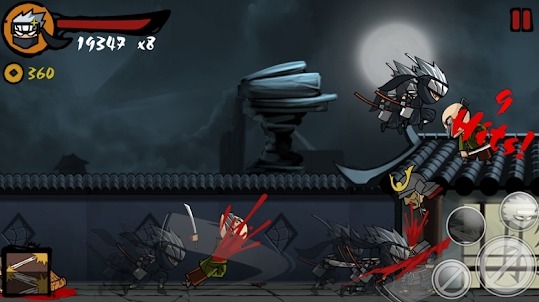 In this game, you play as an enraged ninja who is avenging the death of his wife. You'll have to go up against other assassins, and use your skills to defeat them. Along the way, you'll be able to power up your character and use different utilities to help you in your quest.
There are tons of missions to complete, and a global leaderboard to see how you stack up against other players. Plus, the excellent multiplier system will keep you coming back for more.
When you become a ninja warrior in the new game Ninja Warrior: Legend of Adven, the thrill, and excitement you'll experience will surpass all expectations. Powered by vibrant graphics and a captivating soundtrack, this epic action adventure allows players to battle enemies in the underworld with skill and precision.
As you progress through your journey, build up your combat capabilities by collecting diamonds and gold from defeated enemies. You'll then be able to put your newfound powers to the test in various levels and maps, each upping the ante to keep gamers on the edge of their seats. With over 45 levels spread across 3 maps and more coming soon, this game is designed to provide endless hours of entertainment.
As any fan of the Teenage Mutant Ninja Turtles will tell you, the recent release of the new game is exactly as you would expect. You get to play with all of your favourite characters – Raphael, Leonardo, Michelangelo and Donatello – as they battle to save Dimension X from the evil forces that seek to destroy it.
The great thing about this game is that all of the classic names from TMNT lore are available here, so you can choose your allies carefully and build a team that is stronger than your enemies. With vibrant graphics and fast-paced gameplay, this is a game that will keep you coming back for more.
You can play games with your favorite Teenage Mutant Ninja Turtles characters and find new allies to join you in fighting enemies such as Krang, Shredder, and more from franchises spanning across space-time.
Grab special weapons like swords-a-blazin', hammers poundin', and more, then power up with upgrades like new secret lairs and joining clans!
Increase your team power by leveling up and powering up to prepare for tournaments, PVP fights, and the ultimate battle against Shredder!
NARUTO X BORUTO NINJA VOLTAGE is an exciting mobile game that blends RPG and action elements. In the game, you can assemble your own ultimate ninja clan from both the NARUTO SHIPPUDEN and BORUTO: NARUTO NEXT GENERATIONS! anime series, with iconic characters such as Naruto Uzumaki, Sasuke Uchiha, Boruto Uzumaki, Sarada Uchiha, and many more.
You can also enhance and evolve these characters to become one of the strongest clans in the game. The strategic ninja fortress battles are a highlight of NARUTO X BORUTO NINJA VOLTAGE. Build up your fortress with traps and powerful shinobi to protect valuable village resources.
Compete against other players for Battle Rankings by attacking and protecting fortresses. You will also be thrilled with the fast-paced ninjutsu action that enables you to perform combos in a 3D anime environment, finish enemies with various Ninjutsu attacks like Naruto's Rasengan, and receive rewards for fighting missions.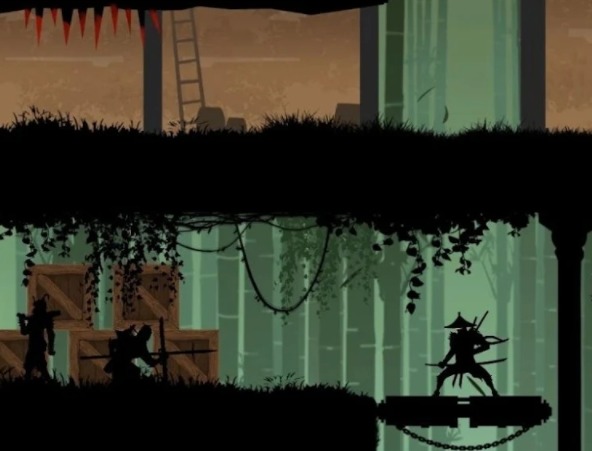 In Ninja Arashi, you play as the titular character, a former legendary ninja who is fighting his way through a corrupted world to save his kidnapped son from the evil shadow devil Orochi. With superior acrobatic skills and deadly weapons, Arashi is more than capable of facing the challenges that stand in his way. However, he will need to be careful of the traps and enemies that are sworn to protect Orochi.
Ninja Arashi features simple yet addicting gameplay, giving you thrilling moments and an unexpected experience. You can upgrade abilities using gold and diamond collected from enemies and the environment. With these upgrades, you will be better equipped to take on whatever challenges come your way.
With three different maps and 45 levels to play, this game is sure to provide hours of fun. And with easy-to-control movement, you'll be able to focus on the challenges ahead. Discover the beauty of high-quality graphics as you progress through the game.
The shadow silhouette art style is truly unique and adds an extra level of difficulty to the game. Upgrade your character's skills as you go and purchase costumes to help you stand out from the crowd! When the going gets tough, remember that you're a ninja master!
Devil Ninja 2 is an action-packed ninja game that will keep you on your toes from start to finish. In this fast-paced game, your task is to fight against the monsters and collect energy balls and items to get powerful weapons. With hundreds of weapons and power-ups available, there is no shortage of ways to take down your enemies.
The achievement system will also give you something to strive for as you progress through the game. The visuals are stunning and the sound effects are great, making for an immersive and exciting gaming experience. You can also choose from two different gameplay modes depending on your preferred level of difficulty.
Get ready for an exciting adventure full of nonstop battles against fan-favorite villains like Shredder, Foot Clan, and Kraang to save brothers and fellow mutants. Arm yourself with your favorite TMNT characters and play alongside Leonardo in a unique 5-on-5 battle multi-player experience.
This limited edition game also offers players exclusive levels inspired by this summer's blockbuster film, Teenage Mutant Ninja Turtles: Out of the Shadows, so you can join the classic ninjas as they take on Bebop and Rocksteady in an epic showdown.
What are you waiting for? It's time to unlock your inner turtle power! Join them as they explore their world full of 7 amazing chapters and over 70 unique stages today! You won't want to miss it.