Some of the most popular mobile apps on the market today were created by independent developers. These could be games, productivity tools, or social media applications. One such app is Qooapp. With a user base of more than hundred million people worldwide and an increasing number of new features being added all the time, it's no wonder why so many people are excited about this platform!
What is QooApp?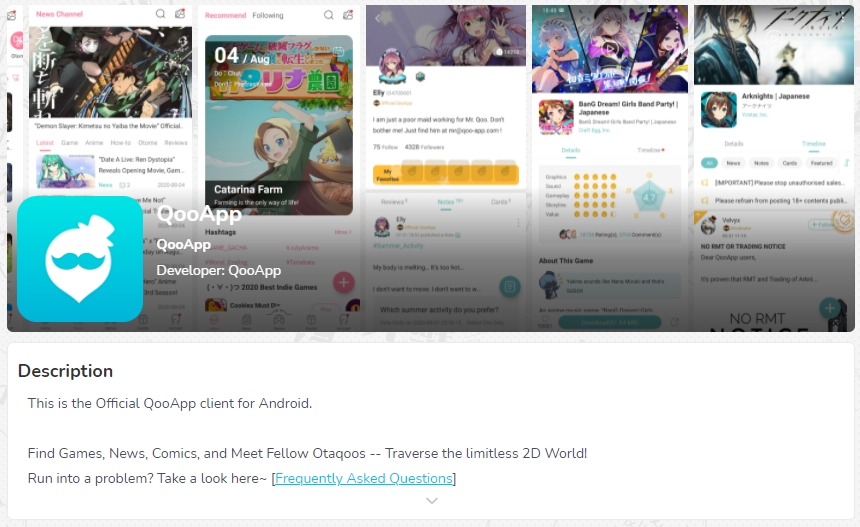 QooApp is a game store and social network for gamers. It offers the best games from around the world, all tucked behind one tidy app. QooApp is a hyper-connected hub for geek culture. From chatting with other gamers about the latest anime to downloading Sorcery Saga, this app turns Android mobile games into an interactive experience.
Gamers use QooApp mostly for downloading region-locked games from Korea, Japan, and Chinese.
The Chinese app, QooApp APK is a popular application to download any games from different regions. Users can search, install and update the software on this site without having to worry about viruses or harmful malware getting installed with their favorite gaming apps. The interface of the application takes users through these processes in an easy-to-follow format that makes it highly accessible for those who are new to downloading third party applications like QooApp APK onto Android devices.
Where to Download QooApp?
QooApp has an official website where you can download latest version of QooApp.
Website: https://apps.qoo-app.com
Link to download the app: https://apps.qoo-app.com/en/app/880
Is QooApp Safe to Download?
QooApp is an application that many users on the forum have been asking about lately. After doing a little research, I found out some interesting things from Qoo App's website! For one thing, they make it clear to you in their terms and conditions that all of the games are downloaded through Google Play Services so there should be no worries with your other personal information being taken by them or anyone else for malicious purposes.
QooApp is a safe and popular app to download. It has been downloaded over hundred million times, so there are plenty of people out there who enjoy it!