Remember the game Helix Jump and Aquapark? These popular mobile games were developed by Voodoo. And now, they are back in the gaming industry with something new and unique that fans would surely yearn for. Yes, we're talking about Uphill Run!
It is a type of game that enables players to race against other players to make it to the top of the hill. You will then become promoted to King of the Hill, plus a new challenge will be given. Remember that many other human players aim to depose you and get the crown. To further help you stay as long as possible in the position and be the real winner, here are some tips for you to consider.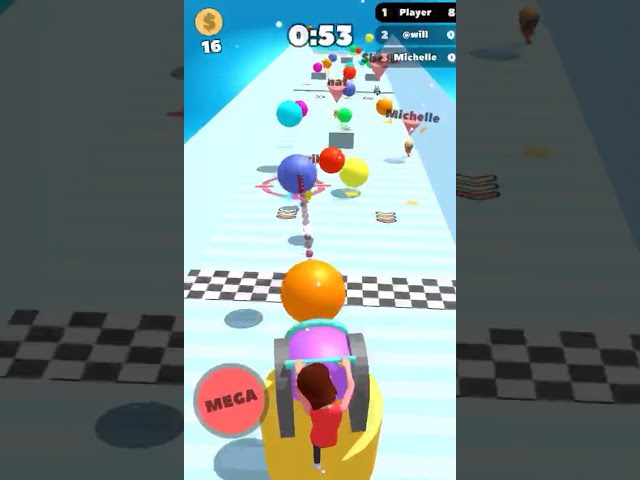 Finishing the race is not your main goal
The title of the game itself already indicates it. Uphill Run and not Uphill Race. It is not generally a race since it requires you to obtain elusive moves and great aiming techniques to achieve your main objective. Do not fret if there is someone ahead of you nor get overconfident when you're the first one finishing it off. The more opponents you take while you are the King, the more points you earn. That's the real deal!
Unlock new characters
There's actually no cost involved when unlocking new characters. Just complete a race in top 3 order to acquire a chest key. Then, click on the chest button on your screen's bottom left and tadaa! You can now unlock a new character, random, and runner. As long as you have three keys, you can always get the chance to open more characters in your game.
Make use of the single player mode
With this feature from Uphill Run, you'll be able to practice your running technique. Solo mode allows players to run from start to finish. Be sure not to get hit by any sort of obstacles (e.g. a ball or cow); otherwise, your game will end sooner. Watch out for the trap doors as well while making your way to the finish. Yes, there seems like endless hurdles and obstructions along the way, but one nice thing about the single-player mode is that you wouldn't race against other players or against the clock.
Use your currency wisely
Once you have enough dollars, use it to upgrade your character's ability. You have three options: Boost Speed, Max Speed, and Ball Size. In terms of significance, all of these three are somewhat identical to each other. Though if we have to arrange them, Max Speed must be the most prioritized while the Boost Speed is the least important.
Collect offline earnings
Of course, you can also benefit from Uphill Run's offline offerings. You can get more money if you stand back from the game for quite long. Though, it doesn't necessarily mean that you have to stop playing for a number of days or even weeks. Just a normal break will do.
Crush your opponent and gathera massive crowd with these tips at hand!