The best new Android voxel games are now available in the Google Play Store. Voxels are 3D pixels that can be used to create anything, which is why these new games have a lot of potential and creativity.
In this blog post, we will be going over some of the best new Android voxel games that are available for download. These games have a wide variety in what they offer and are sure to please any gamer out there!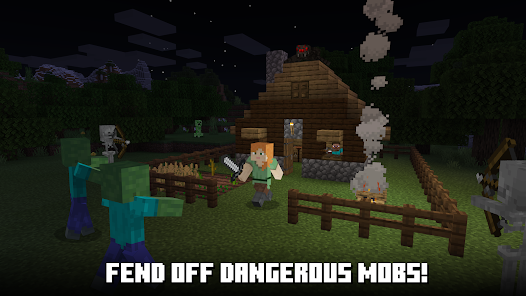 Minecraft is one of the most popular voxel games on mobile devices. It is a sandbox game that allows players to build anything they can imagine. The game also includes combat and other adventure elements.
There are two ways to play multiplayer. The first is Realms, which is a private server that you can play on with up to 10 friends. The other way to play is by connecting to a friend's game through their IP address.
In Minecraft, you can build anything you can imagine. There are endless possibilities and you can customize your experience even further with free Add-Ons. You can also join servers with thousands of other players and explore massive worlds together.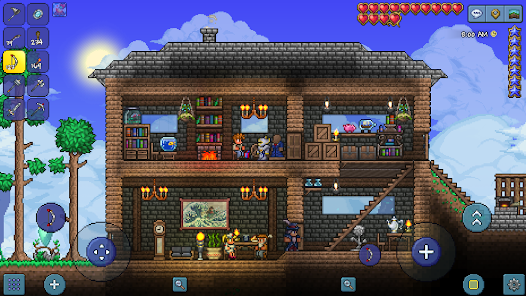 If you're a fan of Minecraft, then you'll definitely want to check out Terraria – one of the best voxel games for Android. In Terraria, you'll be able to explore a vast 2D world made up of blocks, and you can even build your own creations using the game's simple crafting system.
Terraria is an incredibly fun game to play, and it's one that you can easily get lost in for hours on end. The controls are easy to learn and the graphics are top-notch.
Terraria offers a full array of world sizes to choose from, including small, medium, and large. You can also use world seeds to generate random worlds or explore some of the hidden easter egg worlds.
There are over 400 enemies to combat and defeat, and plenty of loot to be had. You'll also find over 20 biomes and mini-biomes to explore, both above and underground. There are updated crafting options with multiple added item options, and in-depth building options that are easy to learn but allow for amazing feats of architecture. You'll also discover over 20 NPCs, each providing its own benefits and unique style.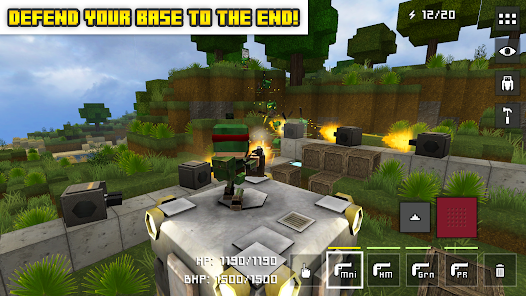 Block Fortress is a voxel game that gives you the freedom to create a stronghold in almost any way you can imagine. You have complete freedom to build your base any way you choose, from towering fortresses to sprawling castles.
You can customize your blocks, weapons, and equipment using a massive crafting system. You can team up with your friends in a 2-player cooperative multiplayer. You can fortify your walls with over 30 different building blocks. You can defend your base with 16 advanced turret types. You can gear up your avatar with tons of weapons and equipment.
There are lots of support blocks – including power generators, depth charges, land mines, spotlights, teleporters, and more. The day and night cycle is cool – build lights and spotlights to prepare yourself for the harsh night!
There are several game modes, including a "free build" mode where you just build whatever you want without worrying about being attacked.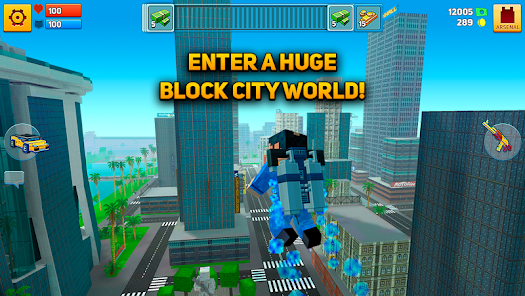 Block City Wars: Pixel Shooter is an awesome game with a ton of great features. One of the best things about it is the 13 different multiplayer modes, which include Team Deathmatch, Free PVP Fight, Pixel Hunter, Tank Battles, and Street Race. There's also an Infection Zombie mode that is really fun.
The game takes place in a huge megalopolis with tall skyscrapers, and you can go anywhere you want. There are also more than 50 means of transport to choose from, including sports cars, motorcycles, jet packs, and military helicopters.
And if that's not enough, there are more than 100 weapon units available, including AK47s, MINIGUNs, sniper rifles, and RPGs. The game has full stats and daily winners lists, and there is also a chat function so you can talk to other players. With more than 150,000 players online every day, Block City Wars: Pixel Shooter is a good choice for gamers looking for a fun online game.
If you're looking for a voxel game like Minecraft, you can try WrldCraft. In this game, you'll be tasked with designing and building houses, castles, and other structures in augmented reality (AR) all around the world. You can go it alone or enlist the help of friends to make your creations even more impressive.
Some of the features that make WrldCraft so special include its stunning AR graphics, which allow you to dig the ground and explore your surroundings in incredible detail. You'll also appreciate the simple, easy-to-play gameplay as well as the many different game modes available. Plus, there's even a bonus pirates multiplayer game that you can enjoy with friends.