This is a list of the best music games for android. These games are great to play during your downtime, or when you need something that will help you relax. They're all fun and different so there's sure to be one for everyone!
If you're looking for a new way to kill time and have fun, here are best Android music and rhythm games.
Discover a colorful cast of characters overcoming their problems through the strength of music in this new mobile rhythm game featuring Hatsune Miku.
Find out what you truly feel! In Shibuya, Tokyo, a strange song called "Untitled" with no melody or lyrics is passed around among the youth. This song unlocks access to "SEKAI," a strange world that allows everyone to discover their own song.
Make music together with Hatsune Miku and her virtual pals, as well as a unique cast of 20 characters overcoming their challenges through the power of song.
Hatsune Miku: Colorful Stage! is the perfect game for rhythm gamers and Vocaloid fans alike. With five difficulty levels to choose from, it's easy to get started, but hard to put down. Use taps, holds, and flicks to the beat of the music and discover a rich cast of characters with fully voiced Story Chapters.
You can even play with friends in shared rooms for twice the fun. So put on your headphones and get ready to rock out with Hatsune Miku: Colorful Stage!
Collect character cards and customize your band and music videos! Level up and upgrade your characters to unlock more skills and reach higher scores!
Enjoy Virtual Show, a virtual concert in the comfort of your own home, with players from all over the world! Customize your Avatar and Glow Sticks for the show.
Dress your band members with a wide variety of costumes that you can craft!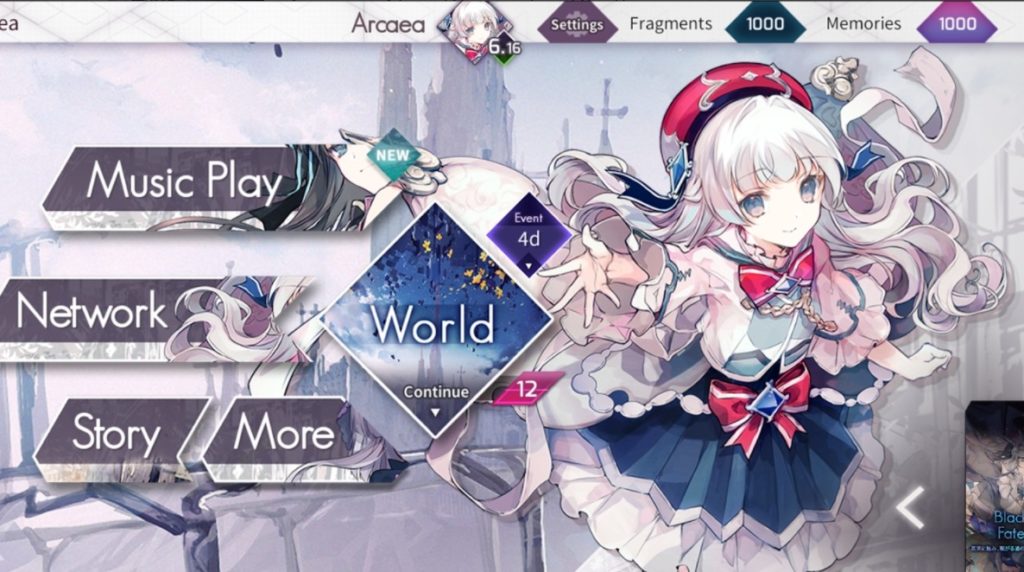 One of the newest rhythm games on the scene is Arcaea. It boasts an impressive song list with over 160 songs from more than 100 artists, as well as full song jacket illustrations. The game is also designed to be challenging, with a high difficulty ceiling that will help you to develop your skills and progress through the game.
Additionally, the online friends and scoreboards feature allows you to compare your scores with other players and build up a community of fellow gamers. The music library is expanding through content updates.
PoTII: RB stands for The Prince of Tennis II: Rising Beat.
There are many rhythm games with bad names and PoTII: RB is one of these. Even though the game's title is a bunch of letters, it is still an alright rhythm game. It has a tennis theme, but that theme works surprisingly well with the design of the game where you will tap on your screen to match up with music that goes from fast guitar riffs to soft piano melodies.
It seems like there was no plan at first when designing what type of gameplay style would work best for such a bizarre concept – which makes sense considering how ridiculous everything about this game feels from beginning until end – but they eventually settled on one that actually does have merit despite being far too easy since it's at least fun even if it doesn't try to be anything else other than that.
You can create an order with your favorite characters in it. Then you can play matches where the characters in your order play tennis and you also get to hear a song that is related to the character! The main theme for this game, "Risingbeat," is also included.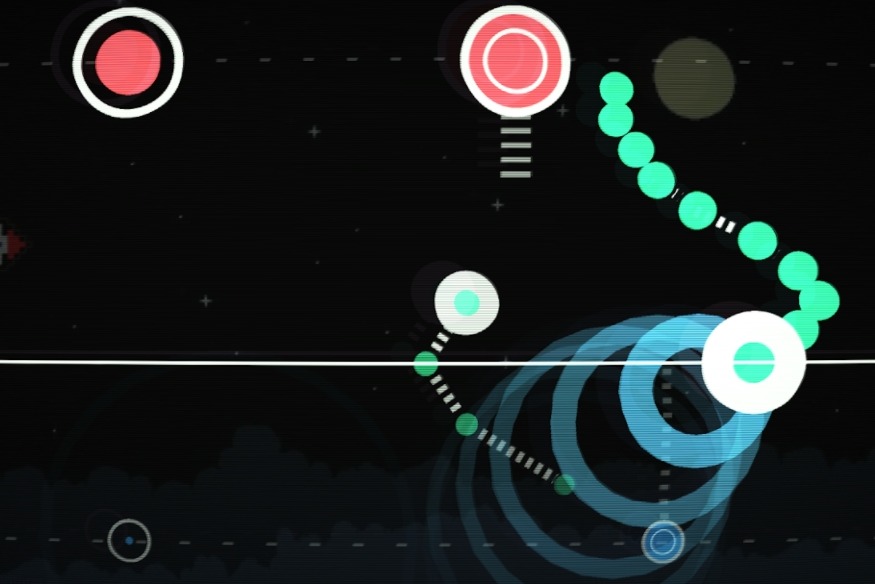 Cytoid is an open-source rhythm game where you can create, share and play your own levels! Based on the classic scanner-style gameplay, Cytoid provides a huge variety of musical genres to enjoy and a diverse range of gameplay designs. In Cytoid 2.0, the developer overhauled EVERYTHING to provide you with better gameplay & graphics, diverse game modes, and a much smoother community-driven experience.
The rating system has been reworked to test your sense of rhythm and compete against others, and there are 15 training levels specifically designed to train your skills. You can also join seasonal and collaboration events to earn exclusive rewards, and get officially certified for your Cytoid skills by passing courses on various difficulties. Additionally, there are unlockable characters who will accompany you on your Cytoid journey.
D4DJ Groovy Mix is a game with music. The game has a free-to-play system. You can buy new songs in the game. Grab your touch-screen and get ready to turn it up in D4DJ Groovy Mix, the new DJ themed Anime Rhythm Game!
This is a game where you tap, slide and scratch to 130 tracks. There are many songs from many different genres, with some original and some cover songs. You can pick how difficult the game is for you. Collect girls who make up your DJ team! Read about them in detail in stories that are around the game.
D4DJ is a band of girls. They have five different girls: Happy Around!, Peaky P-key, Photon Maiden, Merm4id, RONDO, and Lyrical Lily. You should listen to each girl's sound and see what you think!
You can play this game at any skill level. If you want to be a beginner, you can play easy maps and if you are more advanced, you can play harder ones. The game has many good songs, but it can have problems with lag which makes it hard when you are timing your taps. I hope this problem will be fixed so that people can play the game better.